The Rotary Club of Greenmeadows, NZ, has donated $30,000 to be shared between the four Hawkes Bay Surf Lifesaving Clubs to keep beach-goers safe during the busy summer season.
The donation will assist the clubs in covering the operational funding for their vital lifeguard services. The funds will provide medical equipment such as 02 bottles, dressings, defib testing equipment, medical packs, rescue tubes, uniforms and other patrolling equipment. Proceeds will also go towards search and rescue services and developing lifeguards in the region.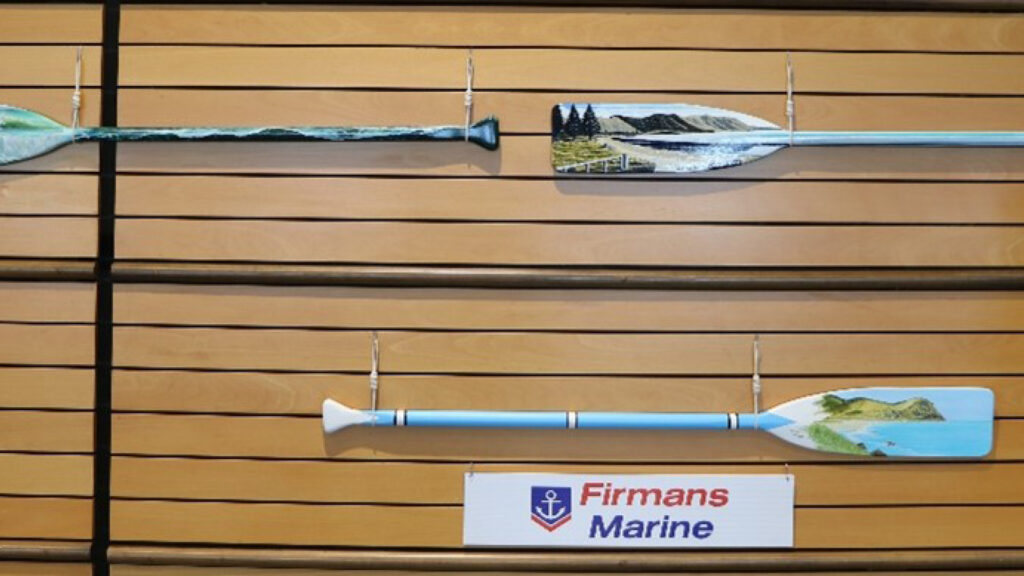 The funds were raised at a National Art Exhibition, held in the Napier War Memorial Centre just prior to a National COVID lockdown.
This year, as part of a full review of the long running event, the exhibition was reduced from two weeks to three days and profits exceeded any other year.
ArtX Director Bryan Matthews said more than $49,000 was raised in total, which was topped up to $50,000 by a local benefactor.
The record profits were, in part, due to four wooden paddles donated and painted by prominent artists and auctioned on the opening soiree. Other art works sold included traditional and modern, digital art and photos from artists across New Zealand.
A presentation was made to the four surf lifesaving clubs at a ceremony on November 10, 2021. Sponsors were present for the occasion and lead sponsor, Harcourts Real Estate General Manager James Cooper, presented the funds.