Rotaractors across the globe have been movin' and groovin' to help save lives in the Pacific.
The Move for GECAF campaign has captured a global audience and formed a fellowship between Rotaract clubs like never before. The campaign, though created during a global pandemic, has showcased just how Rotaractors can rise to the challenge, despite most countries being in lockdown. This campaign has also sparked new ways of collaborating between clubs and other organisations.
Rotary Give Every Child A Future is a joint Rotary-UNICEF project. The purpose is to vaccinate 100,000 children against rotavirus, pneumococcal disease and cervical cancer in nine Pacific Island countries over a period of three years. It will also provide on-going educational support for local healthcare workers/clinics. This project was put together in celebration of 100 years of Rotary in Australia, New Zealand and the Pacific.
On November 2020, Rotaract Auckland City Club, NZ, participated in the Auckland City Marathon raising more than $11,000. Prior to the event, a call for action was pushed out to the World of Rotaract. More than 20 country representatives moved with these Kiwis on November 1, helping them exceed their initial target of $10,000. The event was so successful that Rotaract Oceania MDIO decided to run it again this year. Continuing the theme of wellbeing, they created 100 days of awareness that ranged from yoga and cycling to daily affirmations and even being plant mums and dads.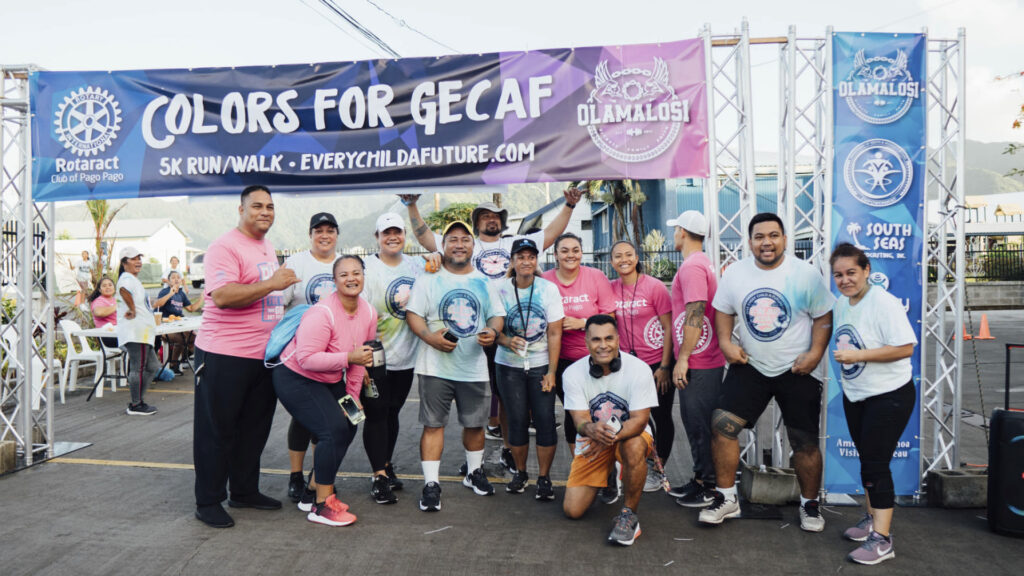 On the 100th day of raising awareness for Rotary Give Every Child A Future, each club put in their all-out effort. Rotaract Kampala South, Uganda, danced in the street while Rotaract Den Haag-Scheveningen, Netherlands, organised a quiz night. Rotaract Pago Pago, American Samoa, and Rotaract København Nord, Denmark, both did charity runs. Rotaract Montego Bay, Jamaica, led most of our workout programs throughout the campaign and Rotaract Auckland City, NZ, held a Bingo exercise that members could do safely in their bubbles. To top it off, Elementary School CBS Het Kompas from the Netherlands, will continue to support the project until the next financial year.
More than 25 Rotaract clubs from around the world participated in Move for GECAF by either fundraising or participating in the 100 days challenge. The collective helped raise a total of NZ$24,499.80. Rotaract Oceania MDIO organised their first international webinar with special guest Michelle Tanner from the RGECAF Marketing Committee team. She shared more insight into the project and other vaccination programs supported by Rotary. Special guest RI President Elect Jennifer Jones also appeared on the panel. Jennifer went on to mention the project on a global stage at the Global Citizen Paris 2021, which was aired on live television. This was truly a special moment.
The Move for GECAF campaign has proven that together as a united team, challenges can be overcome, and much more can be achieved. Filipe Bento from District 4521 in Brazil mentioned that clubs from his district have never done anything like this before and it has helped connect everyone together. And while this campaign has hit close to home for Rotaractors in the Pacific, it has certainly sparked a fire for others across the Pacific Ocean.