Restart Africa is an inspirational orphanage rescuing homeless children from the streets of Kenya and providing them with a home, care and education.
In 2008, Kenya was facing a severe post-election crisis, which resulted in over a thousand deaths and more than 500,000 people being displaced from their homes and villages. Many of them were children, who had been orphaned, abandoned, or driven out of their homes by parents who could no longer support them.
Mary Coulson, a local resident and teacher who had relocated from the UK to Kenya, was horrified by the growing number of street children and felt compelled to do something about the situation, so she founded Restart Africa.
What started with six boys in a modest rental shed is now an orphanage looking after more than 100 children. Working with the authorities, Restart Africa rescues homeless children in Kenya and provides them with a home, education, care and counselling.
Most of the children have suffered severe abuse – often sexual – and deprivation, and all have significant emotional issues. It can take many months before they get over the hand to mouth existence they were leading on the streets and are able to enjoy a more secure life in the Restart Centre.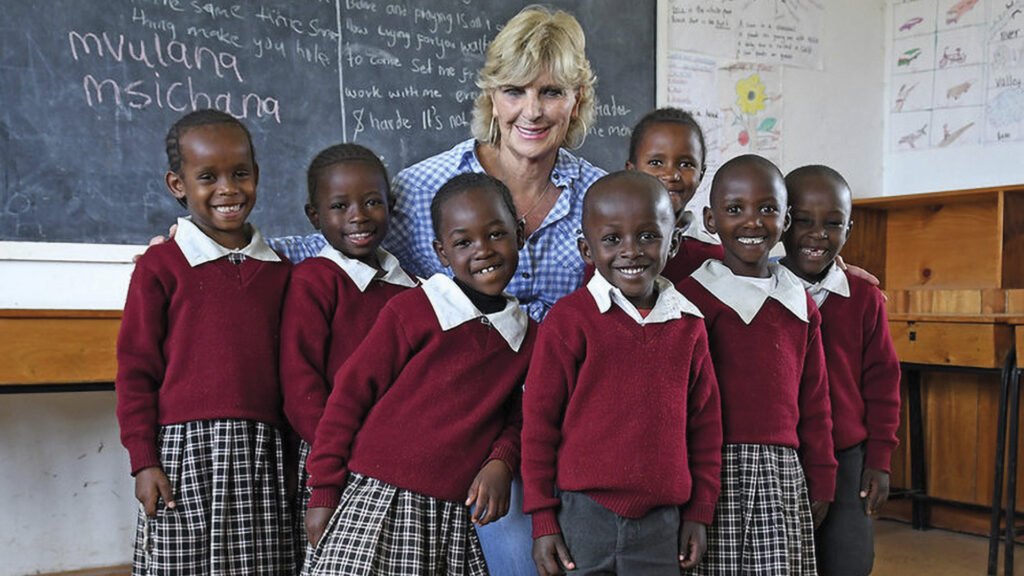 Restart Africa believes that, given love, care and educational opportunities, all the children will have a wonderful future ahead of them. Looking at their smiling faces, it is often hard to believe the depths of misery they have come from.
Restart Africa does not receive grants or funding from the Kenyan government and is supported purely by donations and sponsorships. The team in Kenya is working tirelessly to provide for the children on a day-to-day basis and is lucky to have a network of committed volunteers in many corners of the world, who are always on the lookout for more supporters, volunteers and sponsors.
In Australia, the cause is an accredited RAWCS project – a project of the Rotary Club of West Tamar, Tas. The local formation of volunteers is called Restart Africa Australia, and is led by national convenor Peter Maynard, with his wife Pat, who is a Rotarian and a major contributor and leader on the Craft and Community Shop front. They are ably supported by Di, who is the administration and social media volunteer and sponsor of Michael – one of the kids at Restart. They mobilise new supporters, run fundraisers, and engage new volunteers – all in support of Restart Africa, based in Gilgil, Kenya, on its mission to provide a safe and healthy environment for all Restart kids.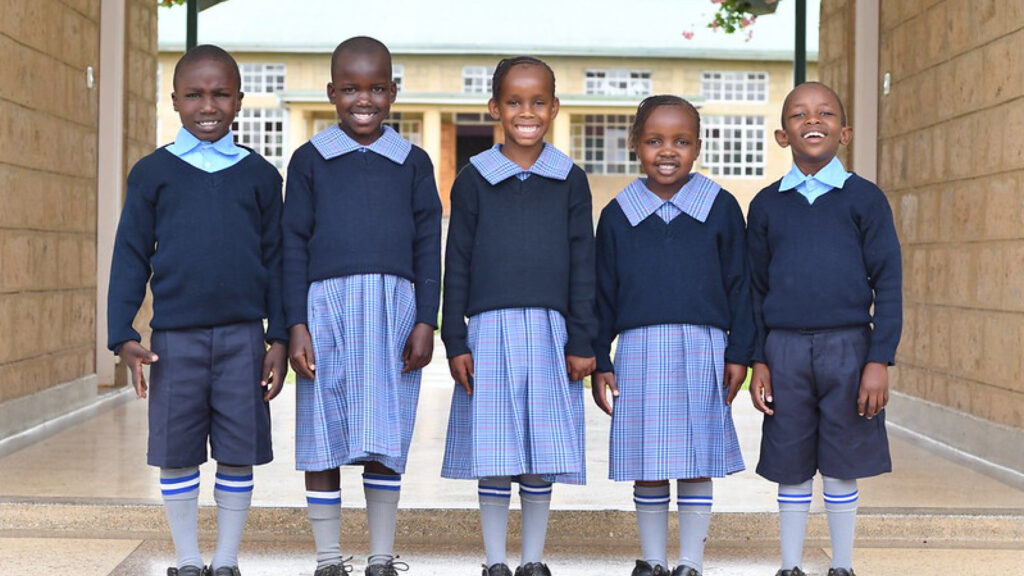 However, the main focus of their efforts lies in finding sponsors for all Restart children, because sponsorships are the most important support component of giving each child the bright future they deserve. At the moment, 13 kids are sponsored by Australian supporters, and the regular monthly donations enable Restart to fund each child's welfare and, most importantly, a good quality education.
A full sponsorship costs AU$190 per month, but the team developed a stepped sponsorship program to allow even more people to become part of the cause and support in whatever way they can.
Details of the program can be found at https://directory.rawcs.com.au/121-2017-18. Maybe Christmas is the perfect time to start supporting a child's future – perhaps, even as a unique gift to someone you know?
Volunteering is another major focus for Restart. Onsite volunteers get a chance to pass on certain skills to the children during a period of volunteering at the facility and the kids get some valuable exposure to different social, cultural and educational experiences. And while you are there, why not combine it with a safari? Touring partner Twiga Tours has a wealth of experience, and Peter and Pat are also happy to advise on a plan as they have gone on one of these adventures in the past. Accommodation is available in a modern villa unit onsite, subject to availability.
But Restart also needs volunteer support in many areas here in Australia. At the moment, they are looking for volunteer convenors in all states of Australia, who can assist with identifying and approaching potential sponsors and donors, communicate with Rotary clubs in their region, arrange occasional fundraisers, and be the local contact for phone and email enquiries.
Restart's profiles on Facebook and Instagram will give you a very vibrant impression of what they do, and the Australian team can be contacted anytime.