The Rotary Club of Morisset has found their niche making masks for COVID-ravaged communities in Australia and abroad.
With the onset of the pandemic and the initial lockdowns in Australia, the Rotary Club of Morisset, NSW, like many clubs, had to put their projects and fundraising on hold.
But feeling the need to do something to help, members formed a group to make high-quality, handmade fabric masks.
Working socially distanced, masked, and under a COVID-safe plan, the group – calling themselves the Maskateers – cut, pinned, ironed, sewed, looped and sealed hundreds of masks. While the club had remained strong over Zoom, these working sessions gave members the much-needed purpose and social bonding that comes from pitching in together.
Initially, the masks were donated locally to organisations and church groups that worked with disadvantaged clients in the community.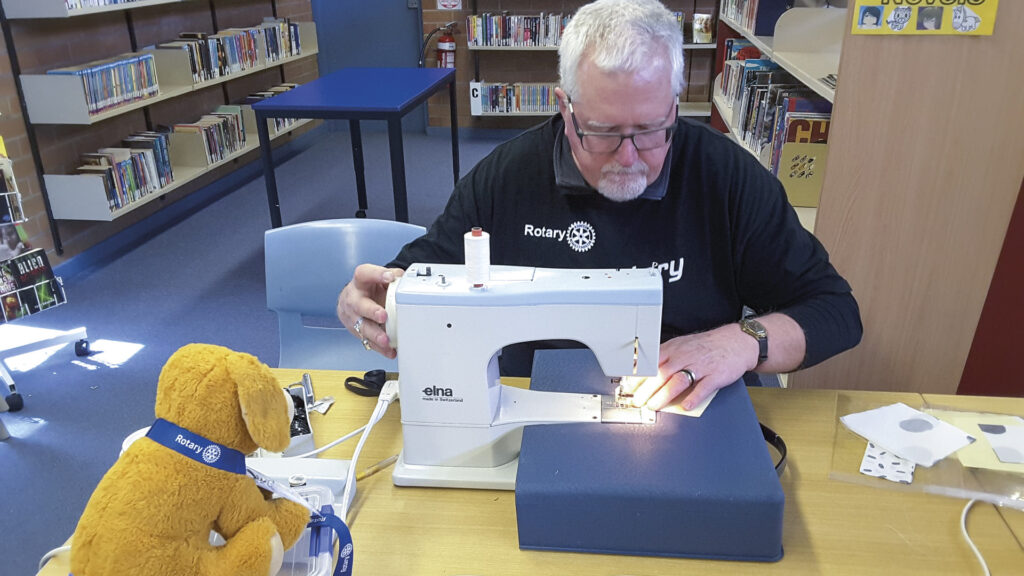 The club realised that, as well as making masks, they needed to lend a voice of support to encourage everyone to wear masks and practise social distancing.
They gained permission to sell the masks on a stall in the local shopping centre, meeting two important goals at once: visibly supporting mask wearing and raising funds to cover the cost of making them.
Recognising that daily commuters from the area to Sydney were a possible vector for the virus coming into the local community, club members spent several mornings promoting and selling masks at Morisset Railway Station.
While still focusing locally, the masks started to pop up as far afield as Darwin.
And as Australia began to get control of the virus, the group did not stop making masks. By that time the US was in serious trouble, so they packed up hundreds of masks and sent them to a Rotary club close to the border between Arizona and Mexico, where the virus was out of control.
More boxes of masks were soon sent to Timor Leste, Papua New Guinea and India. In most cases, the donated masks were sent to a Rotary club that had the local knowledge and volunteers to ensure they were given to the neediest in their communities.
Club members have used social media to promote the project, and the level of engagement and donations shows it has strongly resonated with the community. People have offered to make masks, donated fabric, given cheap freight rates, and access to meeting halls without charge.
The project was also recognised in New South Wales Parliament when the Independent Member for Lake Macquarie (and supporter of Rotary), Greg Piper MP, read a commendation to the Rotary Club of Morisset in a speech to the house.
Most recently, the founder and CEO of a local hat business, Bedhead Hats, donated more than 3000 high-quality fabric masks for the club to include with their handmade masks, allowing more frequent and bigger parcels of masks.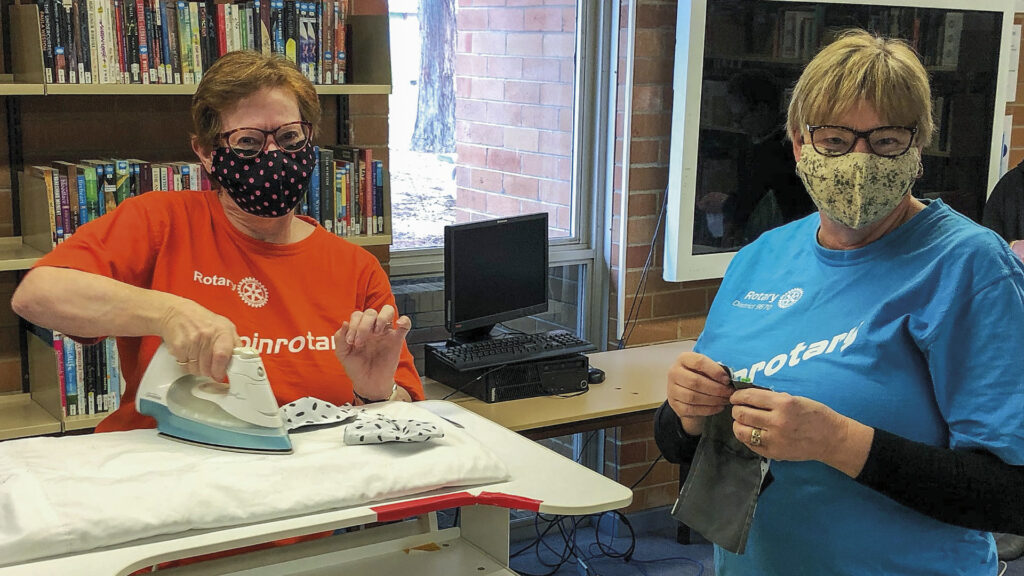 Always innovating, the club recently created a new design that not only minimises fogging of glasses but is quicker and easier to make. They are currently negotiating exemptions on import duties to allow parcels to be sent to Nepal and Fiji.
The Rotary Club of Morisset understands that a few hundred masks is a tiny drop in the ocean of need for countries experiencing runaway COVID. But they also know that to every person who gets a mask, who otherwise may not have, it is important. Whatever the recipient is going through – they are not alone.
The masks are also a way for the club to reach out and give material support to fellow Rotarians in areas not doing so well with the pandemic.
With donations of fabric, labour and free working venues, the major cost now is freight. Australia Post and DHL give the club good rates where they can, but if other clubs would like to help, cash donations to assist with freight costs would be greatly appreciated.
If other clubs are also interested in making masks and looking for a start, the group would love to share their design, templates and tips at one of their workshops. Clubs are encouraged to send a representative who can sew and teach their members.
For donations or to arrange a workshop visit, contact the Rotary Club of Morisset via their Facebook page.
Following the outbreak of COVID-19 in western NSW recently, the Rotary Club of Morisset has started sending masks to local indigenous communities. They have also reached out to the Royal Flying Doctor Service and are hoping to distribute masks via flights to remote indigenous communities.