Scepticism about Rotary e-clubs is unfounded, writes Jane Loxton, whose mobile club has afforded her many opportunities.
By Jane Loxton
President, Rotary e-Club of NextGen
It is interesting the responses I and fellow club members have experienced from 'traditional' Rotary club members.
The most common ones are, "Oh, you don't have meetings" and "You don't do anything".
Well, we do have meetings. Presently we have four per month on a Tuesday evening via Zoom and, yes, we do many more things that a traditional club may not have the opportunity to do.
The Rotary e-Club of NextGen is my fifth Rotary club due to my movements between states, and it is so nice to be able to stay in the one club and also be mobile.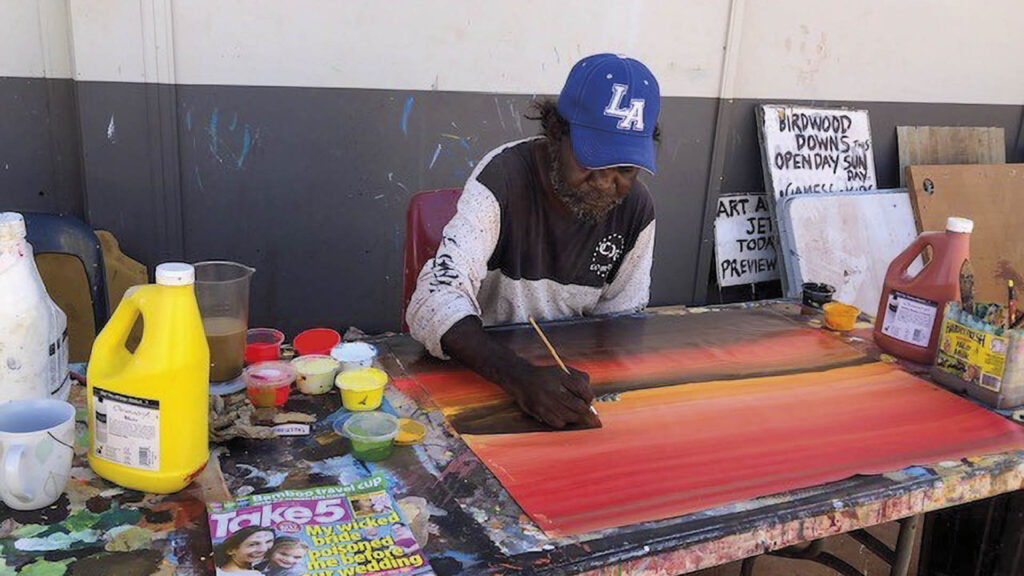 Following the death of my husband in 2011, I decided to set up a partnership with Australian Rotary Health (ARH) to fund a PhD scholarship researching pancreatic cancer. At the same time, I had the opportunity to take a six-month management position in Mackay – and yet again either leave Rotary or change clubs.
The Rotary e-Club of NextGen was only a new club at the time, and I must say I knew nothing about the concept of an online Rotary club, but I wanted to stay connected to Rotary as I had been a member since 1992.
I took the plunge and joined, and have loved every minute of being an e-club member. It has given me the opportunity to stay connected and be work mobile as an agency nurse in Queensland and New South Wales over seven years, ending up in Western Australia.
"I took the plunge and joined, and have loved every minute of being an e-club member. It has given me the opportunity to stay connected and be work mobile as an agency nurse."
I have been able to attend district conference, international conventions, partake as a RAWCS volunteer in India, as well as a friendship exchange to India.
Our members come from many different places in Australia as well as US, Japan, Sweden and Germany, and our projects are not just confined to one local area.
Members are encouraged to bring along their own project as I did with my partnership agreement with ARH.
The club attracts retired Rotarians who possibly would have left Rotary, taking their skills and experience with them. It also attracts the other end of the age spectrum in the young and busy population, and of course everyone in between.
One of our members was told by a 'traditional' club not to bother attending their meetings because she was female and too young. It was their loss and our gain of a great asset and now a past president of our club.
Although our projects are very diverse, our major fundraising is by organising Tag Along Tours for caravans and motorhomes, some of which are 4WD tours. These are open not just to Rotarians and have been a way for the club to gain members as well as connect with needy projects along the way.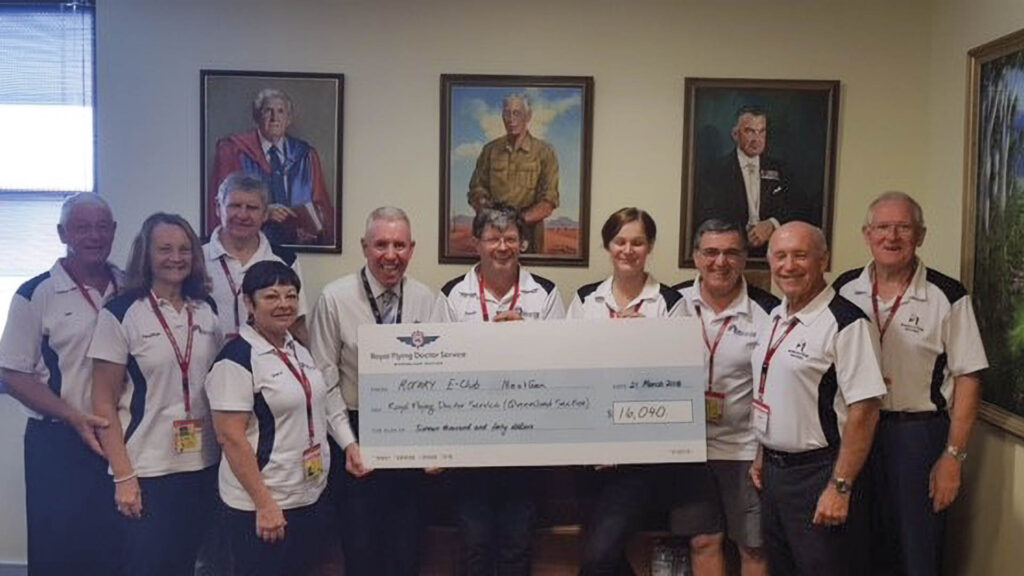 Fellowship and fundraising go hand in hand on these tours, as well as access through Rotary connections to see places we'd otherwise not be able to visit.
While the 2020-21 Tag Along Tours were cancelled due to COVID-19, there is a tour planned for February/March 2022, to the Grampians and the Great Ocean Road in Victoria.
These tours have enabled our club to raise more than $100,000 for the Royal Flying Doctor Service (RFDS), Australian Rotary Health and various other community projects.
Projects we have supported include:
Collecting knitted items to be distributed to Indigenous children, which has now grown to sending items overseas via Donations in Kind.
2000 hand-knitted beanies are sent to the Port Hedland Seafarers each Christmas.
As well as fundraising for the RFDS, our members and friends have given many volunteer hours at the RFDS Mt Isa staff accommodation upgrade, and six years of providing food at the Birdsville Races (for RFDS).
Donating books to the school at Tennant Creek.
Donating money for art supplies for Indigenous artists in Derby, which not only enhanced the self-esteem of new emerging artists, but brought extra income back into their communities.
We also support projects for KIVA; Care for Life, Gold Coast; the Orange Sky Laundry Sudsy Challenge; the Koala Chlamydial Vaccination Program; volunteering at Days for Girls, Gold Coast; and we support all Rotary youth programs.
We have also extended our reach to projects in Fiji and India, as well as introducing the Environmental Directorship for our overseas members to exchange their experiences with members in Australia.
Another great benefit of an e-club is the ability to have guest speakers from anywhere in the world, not just those who can drive to a meeting venue.
In the almost 10 years that the Rotary e-Club of NextGen has been in existence, I feel we have dispelled the myth of the often-asked questions by fellow Rotarians: "What does an e-club do?" and "How do you raise money?"