The Rotary Club of Brisbane International, Qld, answered the call to help families affected by a catastrophic cyclone in Fiji, utilising building materials from an unlikely source.
Tropical Cyclone Yasa, a category five tropical cyclone, battered Fiji's second largest island, Vanua Levu, on the night of December 11, 2020. The destruction left behind was devastating and crippled not only the livestock and vegetation, but also destroyed homes and buildings along its path. Houses were completely flattened, roofs blown off, and infrastructure such as schools, buildings and roads were not spared either. Locals were cut off from access to clean water supply, food, shelter and electricity.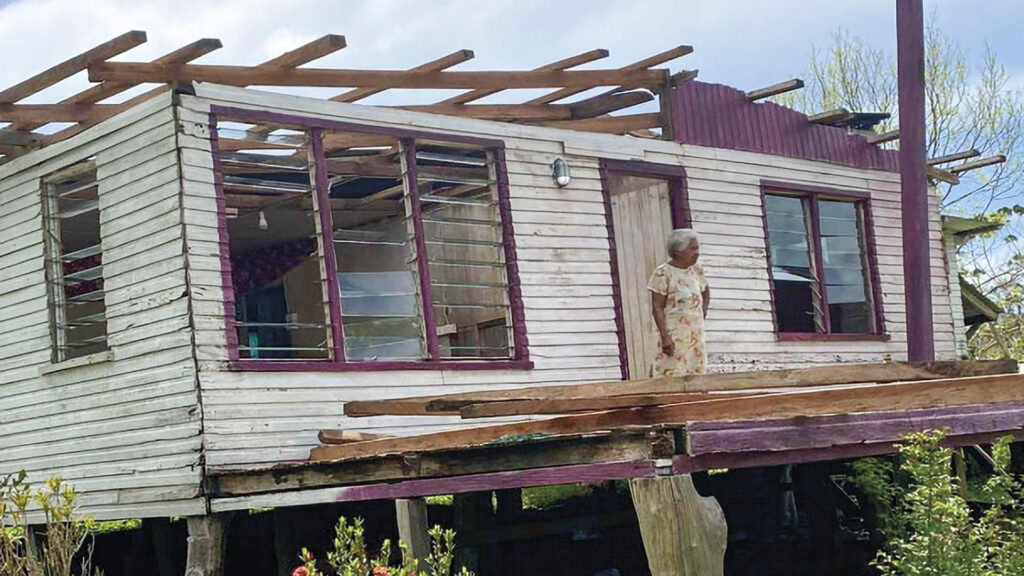 The Rotary Club of Brisbane International coordinated with the Rotary Club of Labasa in Fiji to respond to this crisis and assist in multiple stages. While a ground assessment report was carried out by local Fijian authorities, the first assistance provided was essential food items and clean water to 125 families most affected by this devastating disaster.
The next phase was planned within days, and a public appeal was launched to raise A$50,000 that would focus on homes that were structurally safe but had roofs damaged or blown away, to ensure those families could return home – the Gift a Roof Appeal.
A hailstorm in late 2020 that battered Springfield, near Brisbane, saw plenty of discarded damaged roof sheets and building materials throughout the suburb. These became like gold to members of the Rotary Club of Springfield, who connected with the Rotary Club of Brisbane International and members of the Fijian community to fill a 40ft container.
It was indeed a special Rotary moment when the doors of the container, bound for Fiji, were locked.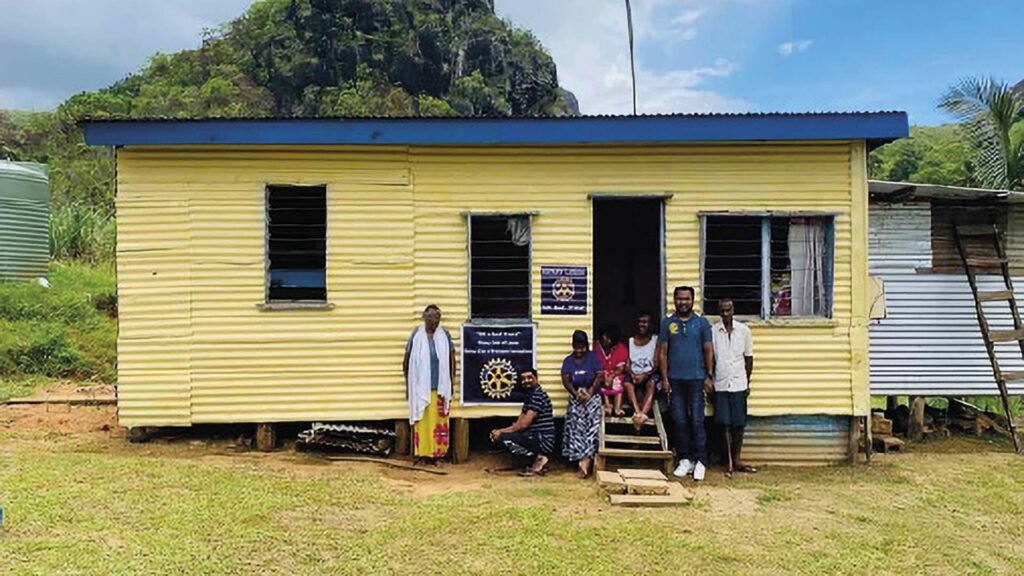 Finally, the project was anticipated to reach a sustainable phase when a sum was allocated for making the devastated houses into liveable homes, where people could contribute to their community and support each other post crisis.

Just over $50,000 was raised, which was donated to the Rotary Club of Labasa, who provided relief efforts accordingly.
Club members dedicated their time and effort doing ground analysis and reaching out to families needing support the most. This meant the Gift a Roof project was underway in no time, allowing families to return to their livelihoods.
Even further impact was achieved with the utilisation of District 9630 designated funds to purchase MOM hygiene packs ("Minding our Matter") for Fijian school students. The Rotary Club of Wynnum and Manly also provided Days for Girls sanitary packs.