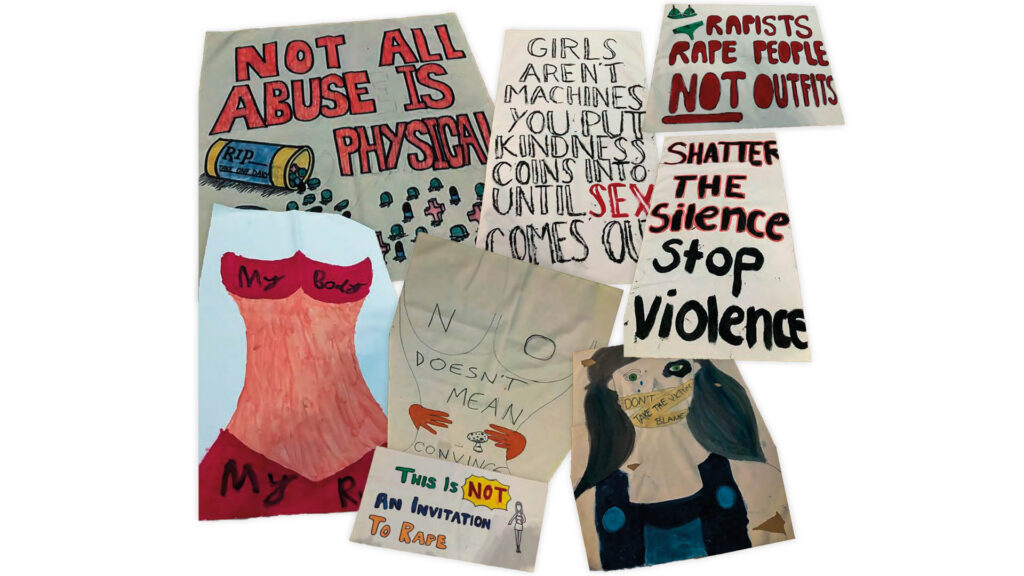 In response to the rate of domestic and family violence in the community, the Rotary Club of Ballina-on-Richmond, NSW, has partnered with the Ballina Domestic Violence Liaison Committee to identify the best way forward in organising and delivering preventative programs to educate the community about domestic violence, respectful relationships and consent.
"Unfortunately, domestic violence is a big problem in today's society and in our town, so it's important to raise awareness, educate and stop the cycle," said Dave Harmon, president of the Rotary Club of Ballina-on-Richmond. "Domestic and family violence should not be a silent issue; accepting this type of behaviour is never OK.
"We feel, as a prominent community service organisation, we have a responsibility to address this and to make a change to attitudes surrounding domestic and family violence in our community. We're doing this by addressing the critical areas of awareness, education and support."
Dave spearheaded the club's organisation of a domestic violence walk with a clear message for the community: 'Stop the silence, end the violence'. Held in November, the walk was attended by over 700 people, including students from Ballina Coast High School, who were also part of the Love Bites education program on domestic violence.
Love Bites is a successful school-based domestic violence and sexual assault prevention program that aims to equip young people with the knowledge needed to have respectful relationships free from violence
and abuse.
"What is of great concern is confirmation from a local Ballina domestic violence case worker that the prevalence of youth domestic violence is on the rise. Teenage girls are increasingly reporting to social service providers with mental health issues related to having been in a disrespectful relationship," said Dave.
Feedback from the participants has been overwhelmingly positive and the club has funded the delivery of the Love Bites program across local schools.
Following on from the success of the program and events, Dave is exploring other resources to help raise greater community awareness, increase schools participation in the delivery of domestic violence prevention programs, and support for victims escaping and recovering from domestic violence. Dave is leading discussions with local clubs to join the Project – Healing Hearts campaign, with the full support of District 9640 Governor
Andy Rajapakse.
"I have endorsed this domestic violence project to be a collaborated, district-wide effort, for greater impact," said Andy. "As the district governor, I have identified domestic violence as one of two key areas of focus for our Rotary clubs in the coming years."
By Kylie Hatfield