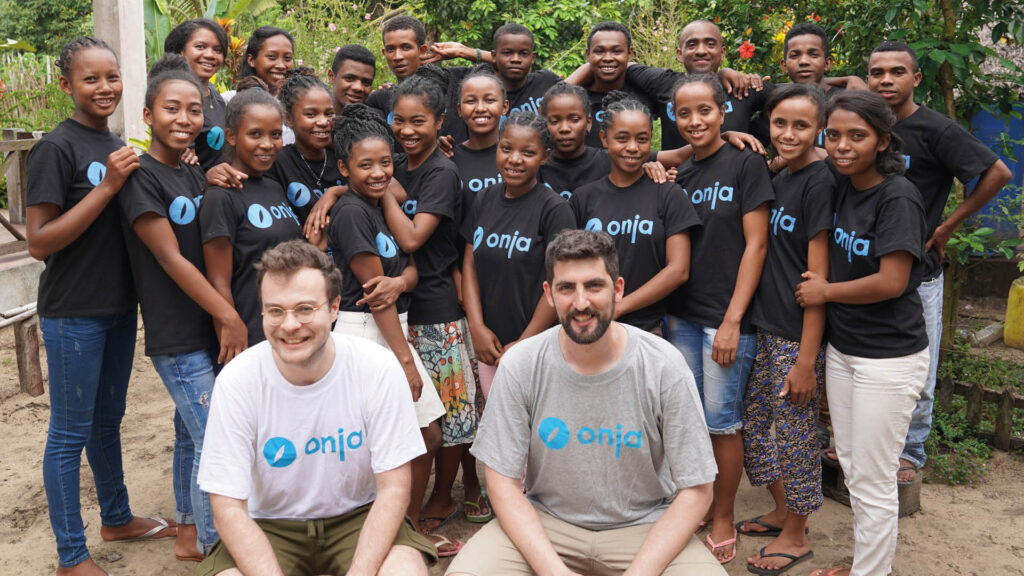 Rotary is enabling a ground-breaking social enterprise that trains capable youths from poor backgrounds into world-class software developers.
Madagascar doesn't often feature in the headlines. Many of us will quickly associate it with a series of animated hit movies. Others may recall a biodiversity hotspot containing five per cent of the world's plants and animals.
Lesser known is that it also contains 26 million people, 92 per cent of whom live on less than $1.90 per day, which makes it one of the very poorest countries in the world. But if Onja, a Rotary-backed social enterprise, and its students have their way, this won't be the case for long.
Initiated and led by Rotarian Simon Jones, with the backing of Kevin Kevany and Gary Key, from the Rotary Club of St Johns and District 9920, the initiative was awarded a Rotary International Global Grant in July for a total of US$112,170. Key support came from Rotary Districts 9930, 9630, 9920, 9980, 9550 and 1030. This will fund a full year of software development training for Onja's pioneering class, who have spent the last year following a highly intensive English program.
In Madagascar, higher education is a privilege reserved for the five per cent of people who can afford it. As a result, the majority of the most brilliant minds are limited to low-paying, unfulfilling careers.
Designed to tackle this injustice, Onja consists of a school and an enterprise. The school offers English and software development training to talented students who otherwise couldn't continue their education. The enterprise will employ graduates from the school to work as software developers. Offshore companies will then be able to hire these developers to work remotely. Profits generated will feed back into the school to educate more students, making the process completely self-funding.
The first class began in January 2019. Students climbed from zero English knowledge to upper intermediate English speakers in just one year. With crucial Rotary backing, students are now focused on their study of software development. Testament to their enormous talent and work ethic, they are well on track to become market-ready developers by the end of 2020.
As early as January next year, students will graduate from the program and will be available for work. Onja is intending to place them in long-term remote roles – so if you work in software, head to onja.org and learn about hiring a talented developer to work with you remotely.
This is just the beginning of an exciting Rotary project that is set to spread true opportunity where it is most needed – and is a good reminder of how Rotary is playing a defining and leading role in these sorts of high-impact, low-cost initiatives.