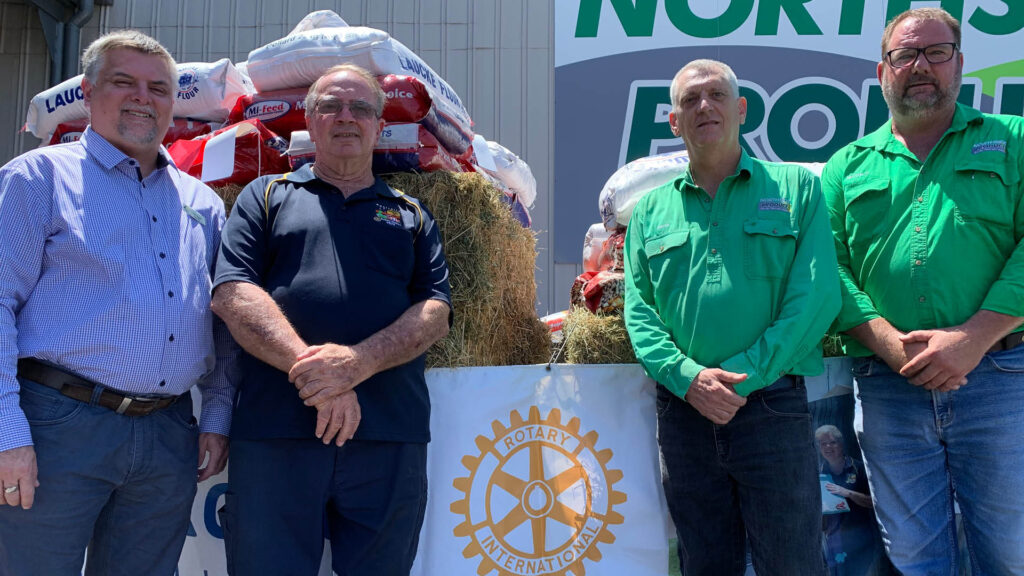 District 9570 can be immensely proud of the response it has delivered to victims of the devastating bushfires and drought in Queensland's Bundaberg region.
PDG Rod Medew, of the Rotary Club of Bundaberg East, was successful in applying for two Rotary Foundation Disaster Grants to assist farmers in the region. Within days, The Rotary Foundation approved and delivered AU$50,000. Further donations from Rotary clubs and individuals, not only from across Australia, but from around the world, brought the grand total raised to $100,000.
Each farm received approximately $1000 worth of feed, consisting of a mix of hay, protein pellets, lick blocks, dry licks, and various other hard feeds for animals. Each farm has approximately five family members, meaning a total of 500 people and approximately 25,000 animals benefited from the project.
Rod and the Rotary Clubs of Bundaberg East and Bundaberg West partnered with Northside Produce to deliver the food within days of receiving the money.
"The response from farmers has been overwhelming," Rod said. "While the packs provided feed for most of these graziers, the real achievement was in the form of a change in morale, the spirit of thankfulness and gratitude, along with encouragement and hope."