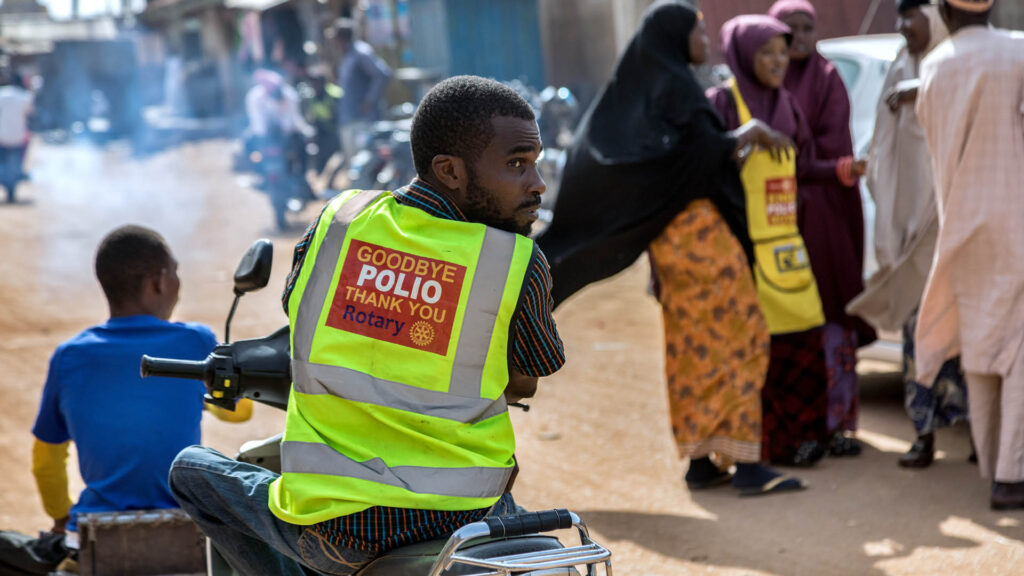 Special thanks to all district teams in Australia and New Zealand who allocated 20 per cent of district designated funds (DDF) in their original The Rotary Foundation plan for 2019-20 – or recognised the shortfall in polio giving and tipped DDF residue into End Polio Now fundraising at year's end.
The call for a maximum effort with late fundraising went out all over the world as Rotary's End Polio Now Countdown to History Committee group leaders and zone coordinators made a desperate bid for the US$50m annual goal.
Rotary's senior leaders acknowledged that clubs and districts have done very well in 2019-20 – in the face of the COVID-19 pandemic and the worst possible financial conditions in the world for many decades.
They strongly promoted the fact that wonderful incentives provided by the Gates Foundation and The Rotary Foundation's World Fund were designed to value add every dollar given to the campaign.