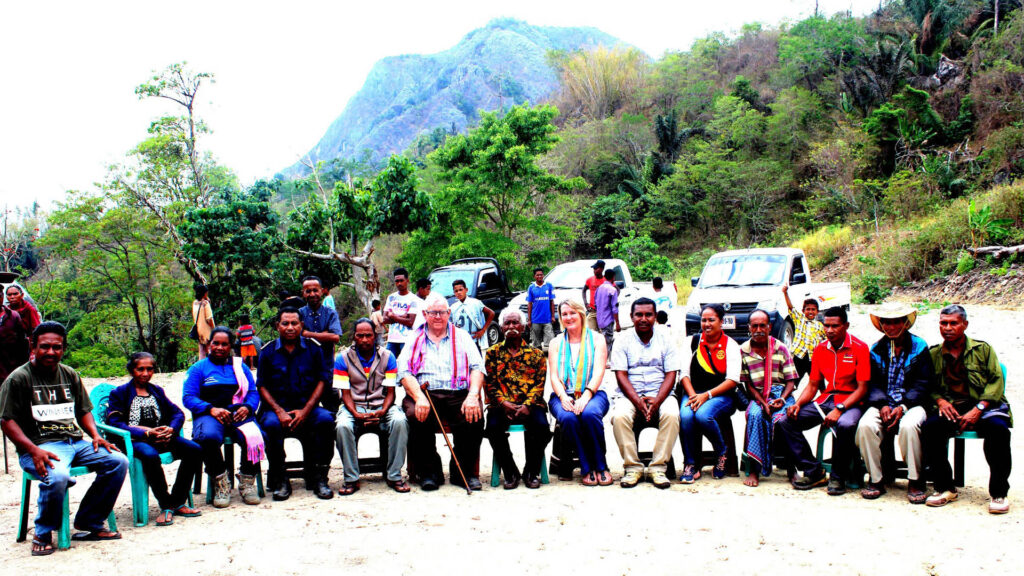 A roadway to a remote hillside village in Timor-Leste, funded by Rotarians half a world away, has provided a lifeline for the 500 residents of Ai-Maulin.
Until recently, access to the small, remote village of Ai-Maulin, nestled on a hilly slope in the limestone high country of Timor-Leste, was only possible by foot or horseback.
Then president of the Rotary Club of Dili, Timor-Leste, Graciana Herculano Boavida, is a young lady and mother who was born and brought up in Ai-Maulin, where her family still live.
In 2016, Graciana's father, together with his family, financed the clearing of a walking track up the mountainside to an existing rural road. However, the walking track, which was very slippery and muddy during the six-month wet season, was often made impassable by local waterways that crossed the path.
In 2017, Graciana, along with several other young adults, was selected to visit the US on a Group Study Exchange (GSE). One of the clubs they visited during the exchange was the Rotary Club of North St. Paul Maplewood Oakdale in Minnesota, where Graciana shared her story with the club.
Some weeks after Graciana's return to Dili, she received a letter from the Minnesota club, with a proposal to assist the villagers of Ai-Maulin to build a roadway from the nearest rural road, some 4.6km away, to their village. It was a wonderfully generous offer from one club to another in a country of lesser financial ability.