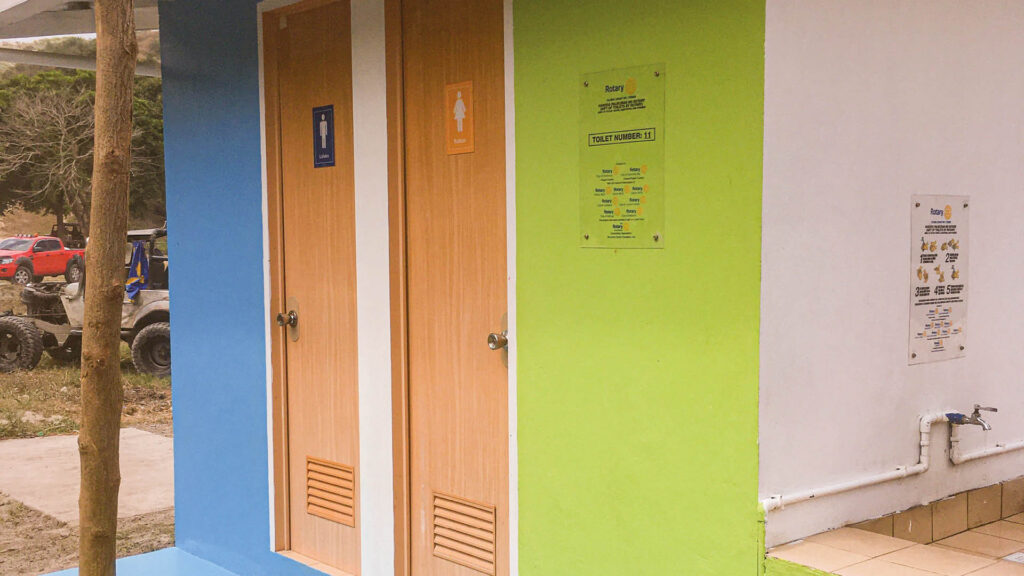 Two years in the making, two remote Philippine villages now have access to toilets, thanks to the combined efforts of several Australian clubs and districts and the Rotary Club of Intramuros, Manila.
As you approach the village of Sitio Kawayan, in a mountainous area north of Manila, the first thing you see is a 1.5-metre-high Rotary marker. The second thing you see is a toilet! This toilet is one of 15 twin toilets built in the village using global grant funding.
Floren Naguit, of the Rotary Club of Intramuros, together with President Ross Ching and Andy Chua, were brimming with excitement at the unveiling of the toilets.
Aries Balanay had worked hard behind the scenes to ensure all the arrangements were in place. He was proud that this project, started two years ago in his presidential year, had finally come to completion.
Bronwyn Geppert and Vere Gray from international sponsor club, the Rotary Club of Batemans Bay, NSW, were also there to witness the official handover of the toilets to beneficiary families on February 25.
"The project has had many challenges," Project Manager Floren said.
To access the village and its neighbouring village, Sitio Flora, where there are 10 new twin toilets, more than 20 rivers had to be crossed, and rocky 'roads' can only be travelled by 4×4 vehicles in dry weather. Building materials had to come in this way as construction took place.