The annual beach volleyball tournament organised by the Rotary Club of Nhulunbuy, NT, is a testament to community spirit. The tournament is held at Middle Beach in East Arnhem Land in the Northern Territory.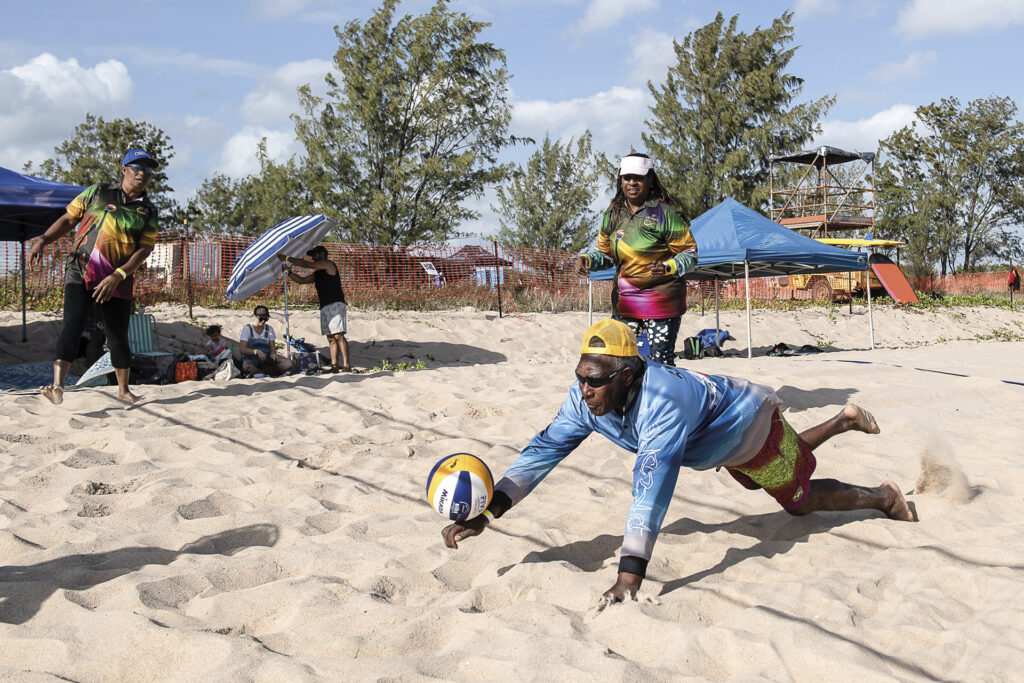 The population of Nhulunbuy is around 3,300 and although the Rotary club has only seven members, they are a very active and successful club.
The tournament began in 1989 and is now one of the main events in the region and a big income generator for the local community. It has become so well known that it features in the annual report of Volleyball Australia.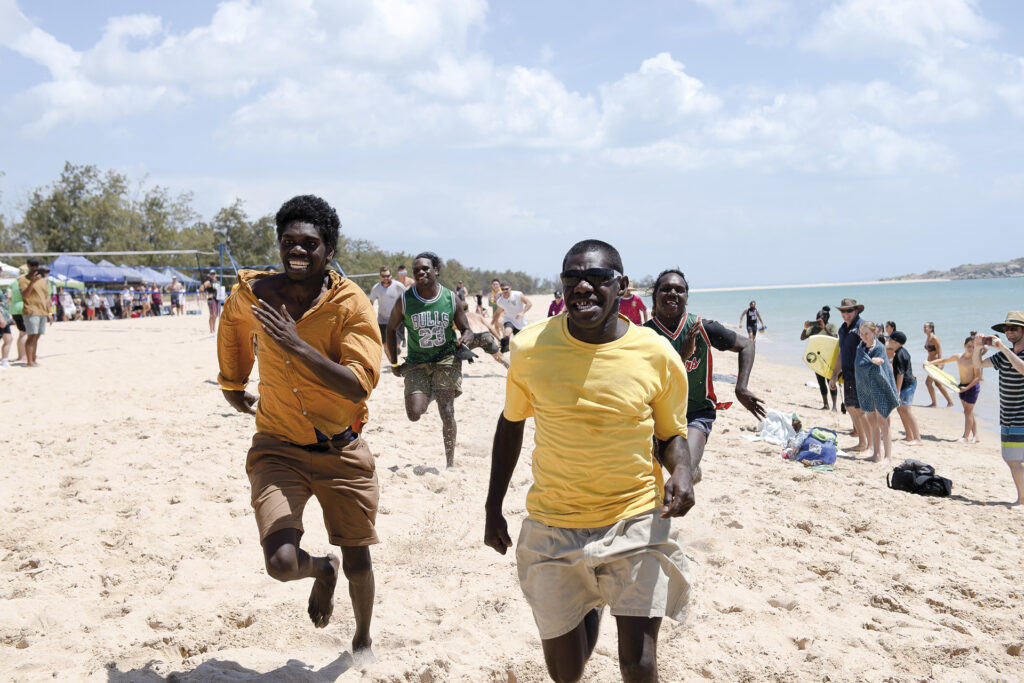 The entry fee is $35 per player, and 30-40 teams of six (with many registering reserves) usually compete.
It is is a fun-filled family day with activities including the now famous 100-metre sand sprint and dance competitions. Food and drinks are available for purchase and there is a licensed bar.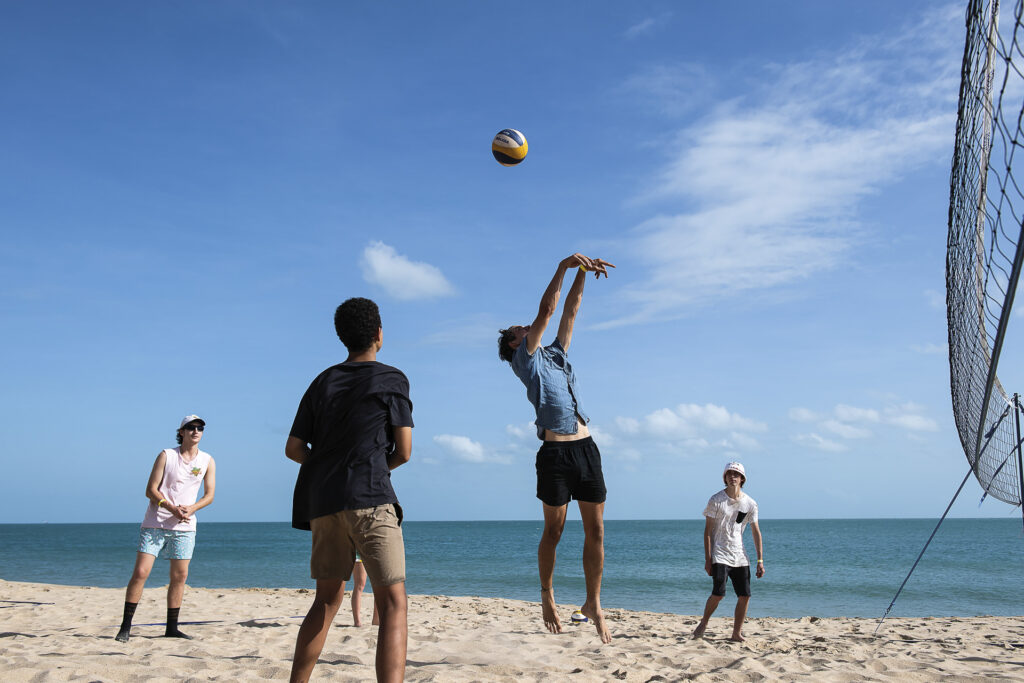 The Gove Peninsula Surf Lifesaving Club patrol the beach on the day to ensure the safety of the beachgoers.
All profits go to local charities, sporting bodies and community groups within the region.