The restoration of an iron lung by the Rotary Club of Gladstone, Qld, has been an amazing achievement.
The wooden iron lung had been sitting on the patio of the Barcaldine Historical Society and was the sleeping quarters for a local cat. The lung had been given to the Barcaldine hospital in 1956 by the local Buffalo Lodge, following a polio epidemic.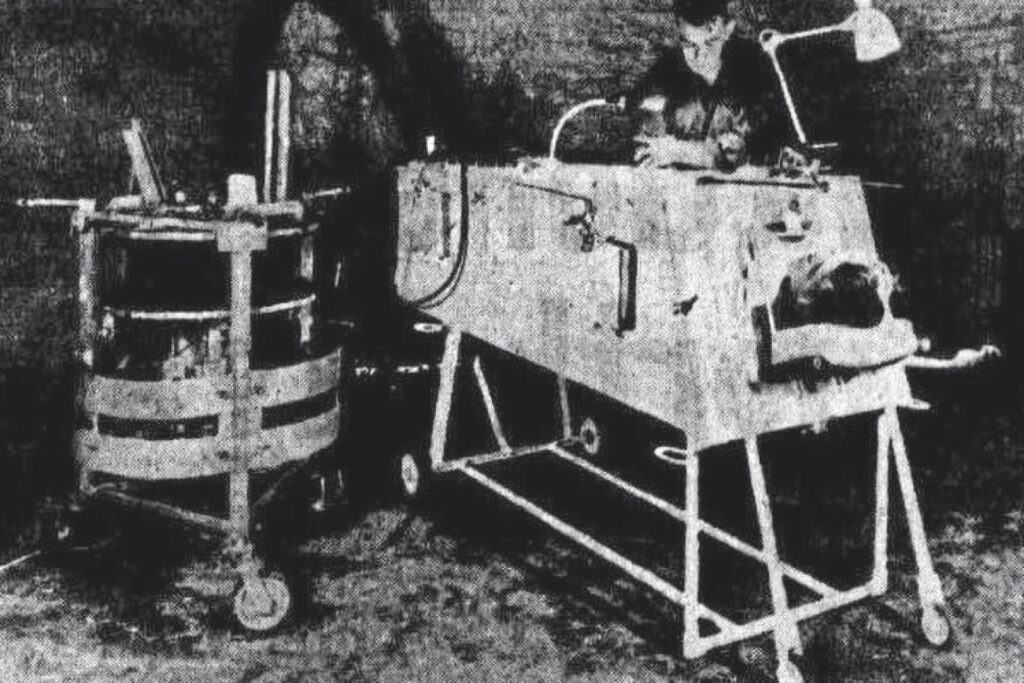 Past District Governor Terry Daley spotted the lung and arranged to borrow it for IPDG Adele Hughes' District Conference, held in Gladstone in May 2021. The Gladstone club members have worked tirelessly to restore the iron lung and returned it to the Historical Society in December 2021.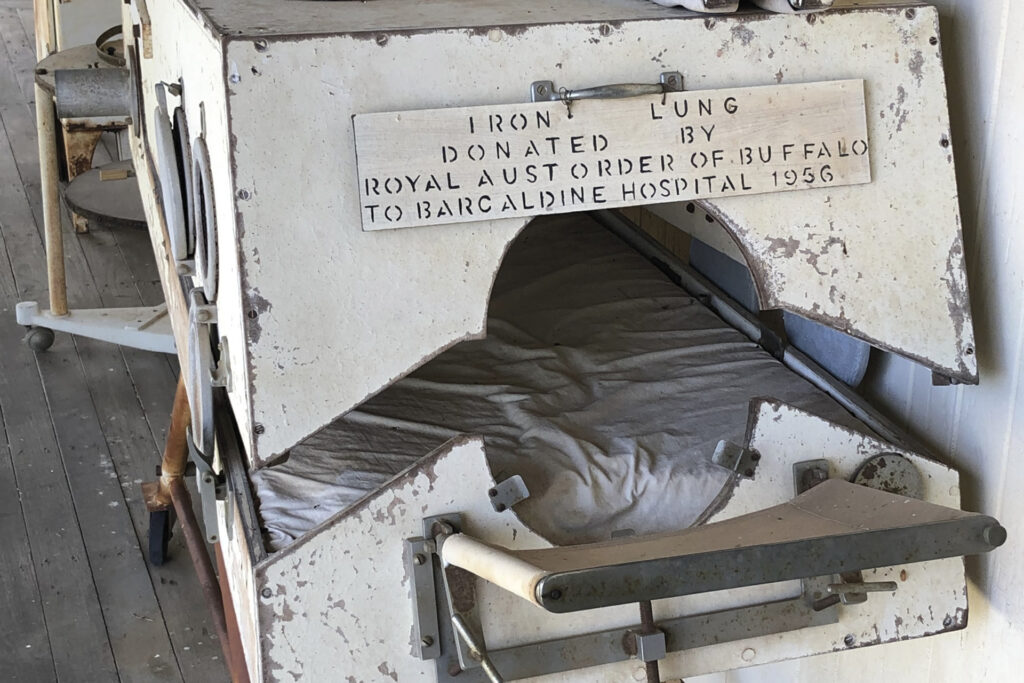 Made of wood, the lung is incredibly heavy and took the six club members pictured below to carry it.
Members were also able to source a dummy and place it in the lung in its new exhibition room. The cat is very unhappy.