On December 10, 2021, the Australian Government announced it will provide AU$1.4 million to support the Rotary Give Every Child a Future program. The funds will help deliver HPV vaccines to girls in Kiribati and support the RGECAF program in Nauru.
"Some of this money will be used to support the existing measles vaccination program in Kiribati, but importantly it will be enough to complete the program in Nauru and initiate the program for HPV vaccinations in Kiribati," said RGECAF Project Director James Allen.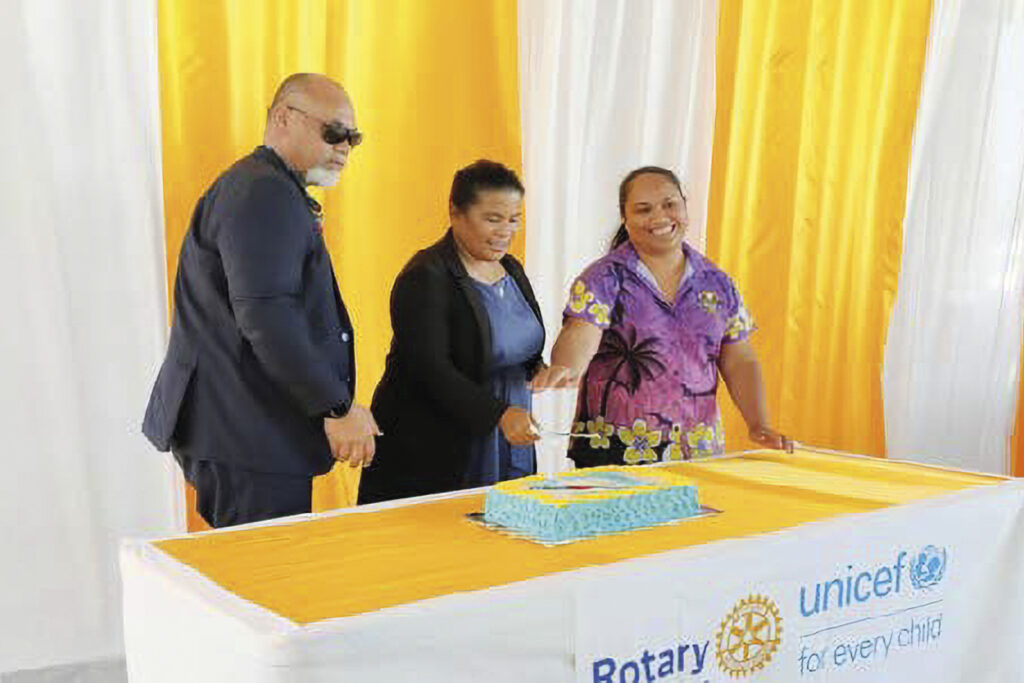 "HPV for Kiribati has been on the backburner until we were confident that the resources would be available to resource it fully."
The commencement of vaccinations in Nauru is another major milestone for the project, being the first fully Rotary funded country. The launch of the three vaccines (rotavirus, pneumococcal conjugate and human papillomavirus HPV) was celebrated with a heart-warming event held by the Ministry of Health on November 26. There was a great community turn-out for the celebrations, along with recognition of Rotary's pivotal role in this important milestone.
Vaccinations are now underway in seven of the nine countries, with the Cook Islands and Tokelau due to launch in early 2022. That means that live-saving vaccines are now reaching infants and adolescents right across the Pacific, safeguarding them against potentially life-threatening diseases, all thanks to the substantial support received from Rotarians across Australia and New Zealand.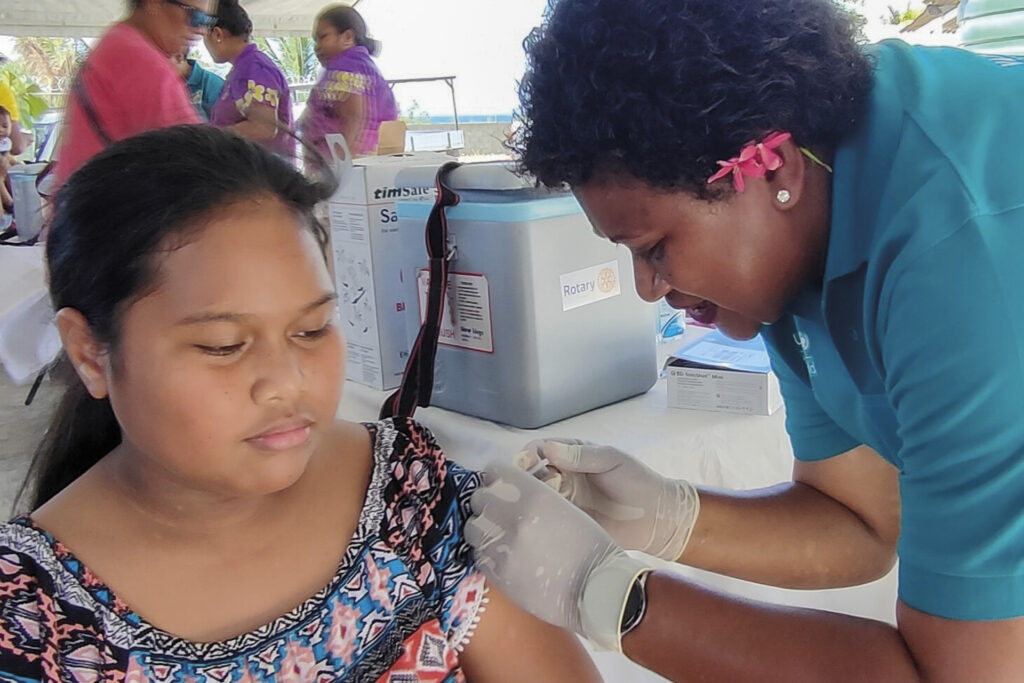 As we move into 2022, RGECAF's focus will remain on reaching every child with these lifesaving vaccines and continuing the systems-strengthening work that will ensure the health workers and Ministries of Health across the nine Pacific countries are strongly positioned to continue these vaccination programs into the future.
"This continues to be a great way to celebrate the centenary of Rotary in this part of the world and demonstrate the difference Rotary can make," James said. "The program will save many lives among our near neighbours and it deserves our on-going support."