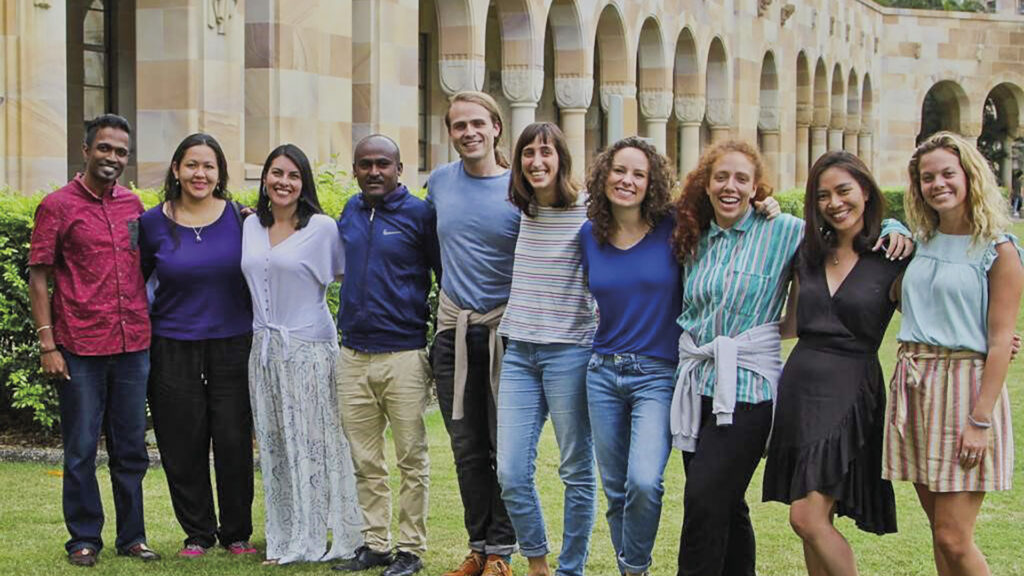 By John Oxenford
International Director, Rotary Club of Bribie Island
Initiated in the early 2000s, more than 1500 students have since graduated from Rotary International's Peace Fellow program, typically going on to have careers in community building and development, conflict resolution and policy development. It is challenging work, often undertaken in dangerous parts of the world.
The Rotary Club of Bribie Island, Qld, has been supporting this program at the University of Queensland by welcoming an incoming student each year on arrival, helping students find interim accommodation, and assisting with
community orientation.
"The Rotary Club of Bribie Island is proud to be associated with this most important initiative at UQ," said club President Bernie Wilson. "The students we have hosted are just amazing and inspirational."
Students from the 2020 intake came from Honduras, Singapore, Ecuador, Ethiopia, England, Israel, the US, Mexico and Vietnam. The club is hosting Belen Harb, who graduated from the University of Ecuador and has been working with children and youth at risk as a result of border conflicts in northern Ecuador. Last year wasn't the easiest for students anywhere, and especially for students in this program. Many classes had to be taken online, and this prevented a lot of the class interaction, which forms a special part of this degree.
At the end of the first year of classes in the program, students are required to undertake a field assignment somewhere in the world. Bribie's previous students have undertaken assignments as far away as Mexico, Jordan, and South Africa. But, due to travel restrictions this year, students cannot leave Australia.
Belen's field assignment is with the United Nations Fund for Population Activities (UNFPA) in Colombia; an agency that aims to improve the reproductive and mental health of women worldwide. Belen's group is working on mitigating gender-based violence due to factors such as armed conflict, migration, and COVID-19. It is all being done via the internet.
For further details of Rotary's support for peace and conflict resolution, visit www.rotary.org/en/our-causes/promoting-peace