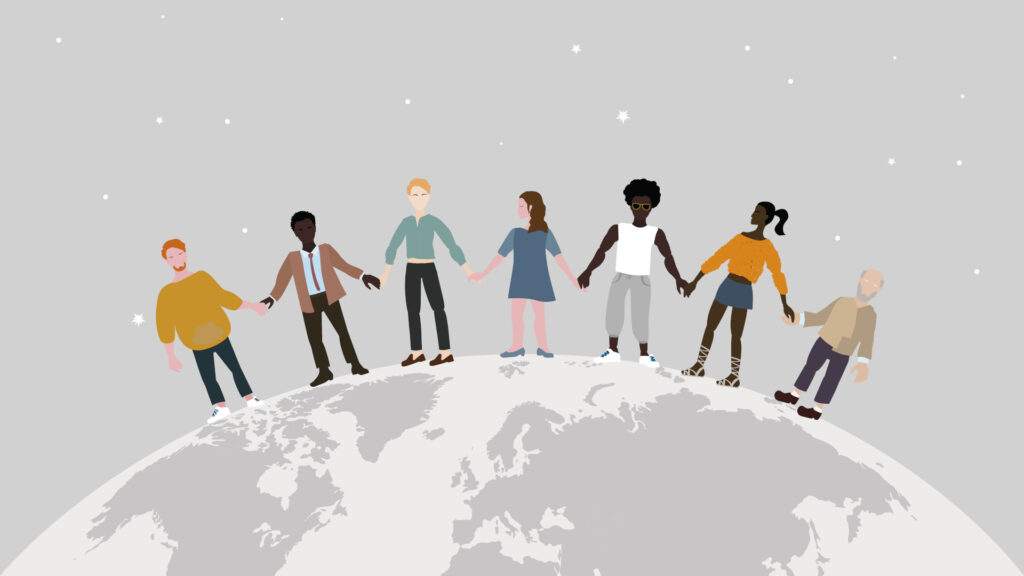 By Gabe Hau
D9800 Peacebuilding
Committee Chair Institute for Economics and Peace Ambassador
Why Peace?
During Past Rotary International President Ian Riseley's term in office, a number of peace summits were held around the world. The last one was the Toronto Peace Summit, held just before the 2018 Toronto Convention. It was around this time that Rotary International partnered with the Institute for Economics and Peace (IEP) to promote peace.
IEP's research identified the building block of peace: the eight Pillars of Positive Peace (see page 25), which complement Rotary's seven Areas of Focus – Promoting Peace, Fighting Disease, Providing Clean Water, Sanitation and Hygiene, Saving Mothers and Children, Supporting Education, Growing Local Economies, and, from July this year, Supporting the Environment.
What this really means is that every project Rotary has ever done has either directly or indirectly helped build peace in the communities in which Rotary operates. What's more, every Rotarian is a peacebuilder, whether we realise it or not. You may not be a soldier, a negotiator, a diplomat or a mediator; but if you are a Rotarian, then you are also a peacebuilder, because you are helping bring peace to your community through Rotary projects.
What is a Peacebuilder Club?
The Rotary Action Group for Peace (RAGFP) created Peacebuilder Clubs – Rotary clubs that have indicated an interest in peace projects and promoting peace in their communities. It is easy to become a Peacebuilder Club. All you need is to have a Peacebuilding Committee in your club with at least two members, educate your members about peace, and have at least one peace project per year. There is no cost to being a Peacebuilder Club and the process is simple – just complete and email a one-page application form to RAGFP. You can find all the information you need at www.rotarianactiongroupforpeace.org/peacebuilder-clubs-2.
There are currently eight Peacebuilder Clubs in Australia and one in New Zealand: Rotary E-Club of Melbourne; Rotary Club of Sydney; Rotary Club of Melbourne; Rotary Club of Kangaroo Flat; Rotary Club of Adelaide; Rotary Club of Brighton North; Rotary Club of Carlton; Rotary Club of Caulfield, and Rotary Club of Riccarton, NZ.
Why become a Peacebuilder Club?
Becoming a Peacebuilder Club may help reinvigorate your members by showing them a different perspective of what the club is about. Being a Peacebuilder Club may also help with attracting new members. In these challenging times, peace is a precious commodity and peace may attract a broader audience. Peace is a universal concept that is generally positive – everyone wants peace, even if our definitions of the concept may differ. Peace is a great conversation starter with a potential Rotarian and as a Peacebuilder Club, you will literally 'put your club on the map'; the Peacebuilder Club map is online and you can see all the Peacebuilder Clubs around the world.
What peace projects can you do?
Every project your club is doing are already helping to build peace. However, there are peace-specific projects you may like to consider.
At a personal level
Rotary Positive Peace Academy – The first thing you can do (and highly recommended) is to complete the online course Rotary Positive Peace Academy. The course was specifically developed by IEP for Rotarians. It is very informative and gives you an excellent context around peace. Access the free course at rotarypositivepeace.org.
IEP Ambassadors – Once you have completed the Rotary Positive Peace Academy and would like to help spread the message of peace to more people, you might consider becoming an IEP Ambassador. There are currently over 1500 IEP Ambassadors around the world. This is a great way to learn more about peace and help spread the message that we can all help build a more peaceful world. Find out more at ambassadors.economicsandpeace.org.
Rotary Centenary Peace Symposium (April 21-22, 2021) – The peace symposium will form part of our Rotary centenary celebrations (see page 18). You can register your interest now and they will inform you of news about the symposium, which will be held on Zoom. Go to www.peaceleadership.org.au to register your interest.
Rotarians Sign the Survivor's Appeal – Join your voice with those of the Hibakusha (atom bomb survivors of Hiroshima and Nagasaki) and millions of others to say 'never again' (see page 39). Find out more at rotarians.peacinstitute.org.
As a club
Recruit Peace Fellows – This is arguably the original Rotary peace project. Help identify future peace fellows and nominate them. There is no cost to your club, and you will help train the next generation of peacebuilders.
Partner with Peace Fellows – Find a Peace Fellow near you and invite them as speaker to your club meetings and perhaps partner with them to develop your own peace project. You can find some Peace Fellows at rpfaa.org/online-speaker-database.
Peace Pole Project – This is an easy and inexpensive project. All you need to do is find a local school and get them to agree to erect a peace pole within the school, purchase the peace pole ($250 or less, depending on postage), then have a ceremony with the kids and encourage them to celebrate the International Day of Peace on September 21. The bonus this year is that the peace pole could also be a R100 project. For more details, visit www.canberrarotarypeacebell.org/peace-polls.
International Day of Peace (September 21) – Celebrate International Day of Peace with your community in a way that suits you. Partner with a local group such as a school, council, or sports group. Anything that raises awareness for peace is a good thing.
Peace Workshops – You can organise a peace workshop with the help of IEP. IEP can supply facilitators and course content, while your club does the rest. There are many opportunities for peace workshops both in-person and online. Email Gabe Hau if your club is interested.
Hold a peace conference or forum – Organise a peace conference or forum in your district and share ideas for peace.
Engage Interact and Rotaract clubs – Share ideas about peace with your local Interact and Rotaract clubs. Maybe set up a club if there isn't one?
District Peacebuilding Committee – Help promote Peacebuilder Clubs in your district. The more Peacebuilder Clubs we have, the more projects we can do together.
ANZAC Day 2021 – An ANZAC Day Zoom event is being planned by Rotary clubs in Istanbul for April 25. Further details will be shared when they are available. If you are interested in helping plan the event/taking part, please send me an email.
These are just some ideas for you and your club to consider. Gabe is happy to answer any questions about Peacebuilder Clubs; email him via: ghau@optusnet.com.au