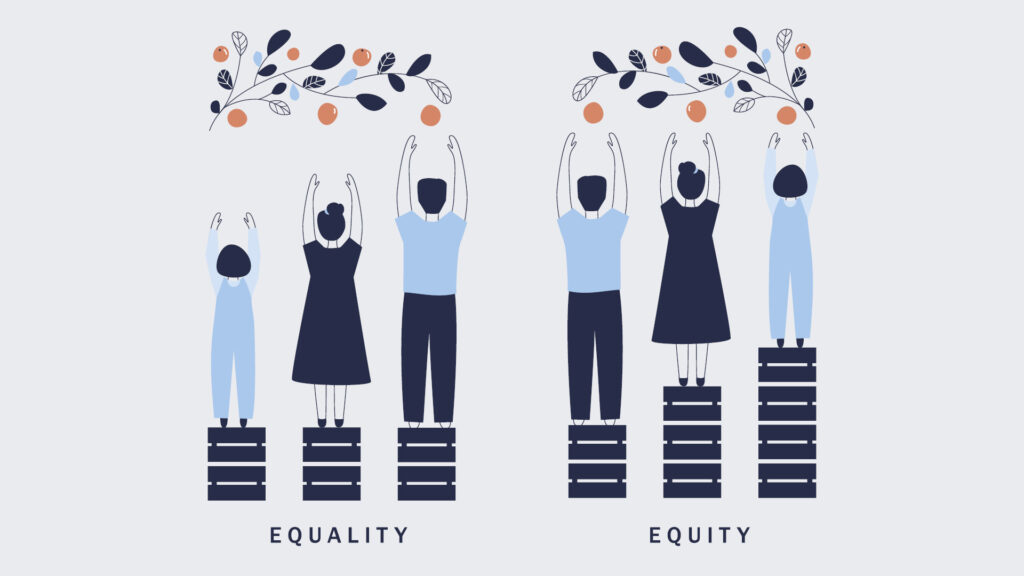 By Dave King
Rotary Great Britain and Ireland
When incoming Rotary International President, Holger Knaack, addressed the International Assembly in San Diego, California, earlier this year, few would have realised how prophetic those words would become three months later.
On May 25, 46-year-old black American, George Floyd, was killed 2400 kilometres away in Minneapolis, Minnesota, during a police arrest for allegedly using a counterfeit note.
It was a death that would ignite the world; a moment when nations began to examine their consciences.
Earlier in his San Diego speech, Holger, the first German to be elected to Rotary's highest post, turned back the clock to a century ago, with a nod to the troubles that would eventually befall his own country.
"We have learnt a great deal about other cultures at this assembly and placed a special focus on the need for tolerance," he told a global audience of Rotarians.
"We have passed the threshold of a new decade. One hundred years ago it was called 'The Roaring Twenties'.
"Our memories of that time have been blurred by the pictures and the movies. In reality, that decade was one where society drifted further and further apart, and disaster followed."
Fast forward to August. Reflecting just days after the shootings in Wisconsin of Black Lives Matter protestors, Holger admitted he was alarmed by what he was seeing and reading.
"Of course, we are asking how can this happen? Injustice and racism are simply not acceptable. Equally, those who protest with counter violence, that too is unacceptable.
"I am shocked with what happened in the United States."
But as the world engaged in a moment of global navel gazing, Holger was insistent that what was happening with Black Lives Matter in America was uniquely different to what was occurring elsewhere.
"You can find racism probably not everywhere, but you can definitely find discrimination everywhere. So, we must go into our history to find the origins to fight that," he said, pointing out how discrimination is shaped very differently in other countries and cultures.
"Whether that is India or Japan, the United Kingdom or Germany or elsewhere, it is different," he added. "Discrimination depends on history and where it began.
"You have to dive into your own history, country by country, because discrimination looks totally different."
Holger was born in 1952 as Germany emerged from the horrors of WWII. Under pressure from the Nazis, Rotary clubs in Germany disbanded in October 1937, reluctantly returning their charters to Rotary International.
Some clubs continued to meet privately during the war, but it wasn't until 1948 that the political administration allowed Rotary in the new West Germany to return.
Reflecting on issues of racism and discrimination, Holger admitted: "There are many terrible examples in my country.
"Every country has to solve its own problems, where these problems have raised themselves in the past.
"In Germany, the darkest decade began in the mid-30s before the war, when all these things developed, and most Rotary clubs were part of the system. There is no doubt about that.
"A group of historians wrote a book recently describing what happened, and how Rotary clubs discriminated against their Jewish members. It is not something to be proud of.
"I do not believe in deleting history, but instead learning from it. I believe in that totally. Everything has to be put on the table so we can learn for our future."
In the wake of the death of George Floyd, Rotary International published its own diversity, equity and inclusion statement, which was first hatched two years ago.
Then, in discussions this [Northern Hemisphere] summer, the Rotary International Board decided it needed to do more by taking action. An equity and diversity task force has been formed, bringing together experts from across the world to find an international approach.
With the aim of providing meaningful action that creates measurable, lasting change throughout Rotary, the task force will look for ways "to address prejudices and injustices worldwide for our clubs, districts, committees, programs, and within our corporate offices", according to a Rotary International document seeking panel members.
It adds: "The task force will be a resource for our clubs to recognise those who have not felt welcomed or valued at Rotary clubs, or by staff, or in programs."
Holger explained: "This is not an American problem, this is not just Black Lives Matter, this is a different approach to diversity, equity and inclusion.
"We are looking for advice here to definitely do the right thing. It's not too late.
"I would really love to show Rotary clubs a way they can put this into action, which fits into their country and culture."
It is hoped a report will be completed by next July. In particular, the task force will be asking how inclusive Rotary clubs can be and what they are doing to make this a reality.
"For me, diversity is not a wish list for a Rotary club, this is part of our core values."
Holger is aware how some in Rotary might find the discussion uncomfortable, citing the issue as political.
"Whenever we don't want to put things on the table, we say it is political," he countered.
"The best example is Rotary's new seventh Area of Focus, the environment. There are many people saying we shouldn't talk about climate change because that is political.
"In my view, it is definitely not political. It is a fact, which is why it is important. If things are obviously wrong, then we need to say so."