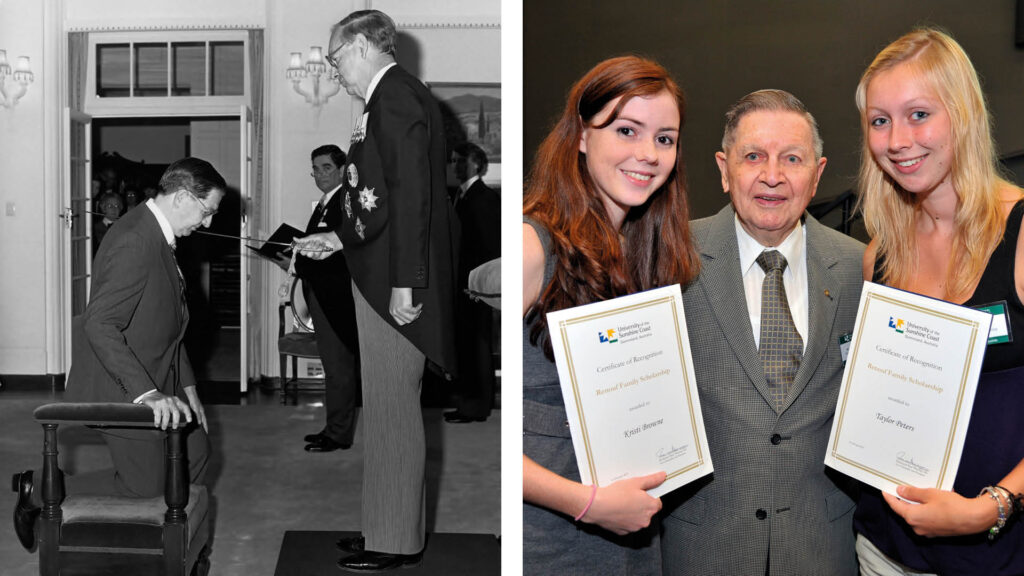 Sir Clement William Bailey Renouf AM was born in Ingham, Qld, on April 19, He was one of six children who all spent two years at boarding school in Charters Towers, as there was no high school in Ingham. Sir Clem, who said after graduating from Year 9 "with a pass that was better than average but nothing to write home about", went on to employment with a local accountant and immediately enrolled in an accountancy course with The Hemingway Robertson Institute.
However, WWII interrupted his studies and Sir Clem, who didn't fancy joining the army – "all that marching and living in trenches and shooting and killing with bayonets" – enlisted in the RAAF and became a Bomber pilot. His narrative about joining up at age 19, passing the eyesight test and the bombing missions with the 6 and 13 squadrons, flying Lockheed Hudson and Beaufort Bombers, is both entertaining and remarkable.
After the war, he completed his accounting qualifications and arrived in Nambour, Qld, in October 1946, setting up his accountancy practice. He met June Day, a receptionist at a local doctor's office, and they married on February 10, 1951. They had two children: Noel, born in 1952 and Judy, born in 1954. As Sir Clem said, he and June had "forty-two incomparable years of happiness and shared Rotary experiences, before a non-malignant brain tumour snuffed out her life in November 1993".
As a newcomer to Nambour, Sir Clem realised he needed to become involved in his local community. He admitted that getting to know people was against his natural inclinations. He was fairly retiring and had to force himself to be involved in clubs. He was even reticent in asking June to marry him and was only spurred on by the fact that another rather dashing young man was also interested in her. He joined the local RSL, bowls and tennis clubs, and became President of the Nambour RSL Sub Branch in 1949.