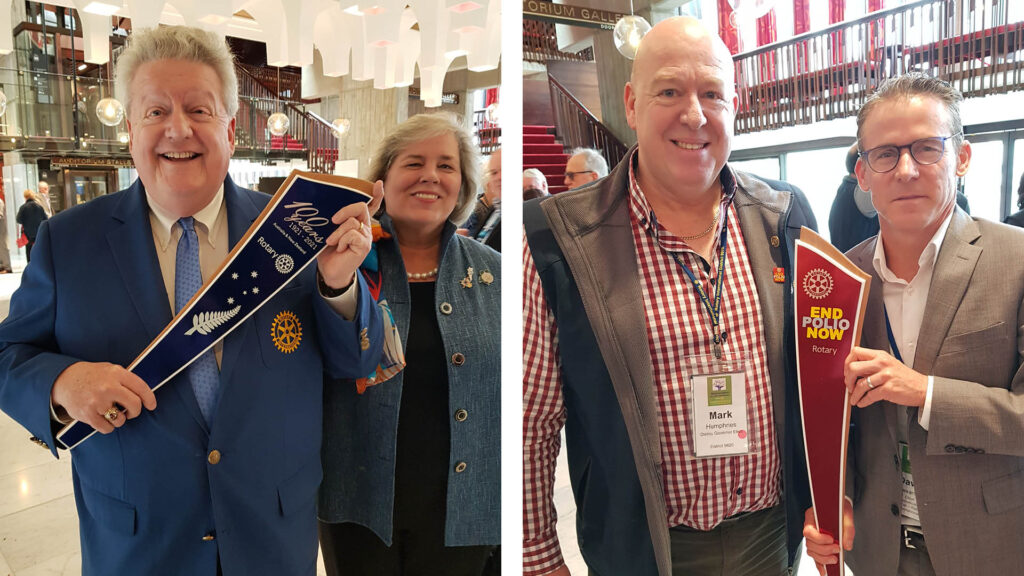 Imagine Rotarians, local personalities, councillors, community leaders, community groups, and everyday people around Australia and New Zealand carrying the baton of service and passing it forward.
Imagine the R100 Centenary Baton being passed on at every district and club changeover for the next 100 years, with the Rotary leader's name inscribed in perpetuity. Connecting with future generations of Rotary leadership.
"Our R100 Centenary ribbons represent the Rotary road we travel, our runners tell the story of diversity and inclusion, our baton is filled with the energy of Rotarians around our countries lighting up our communities with Service Above Self," said R100 Baton Champion Linda Humphries.
The R100 Baton Relay will run throughout Australia and New Zealand, state by state, district by district, club by club.