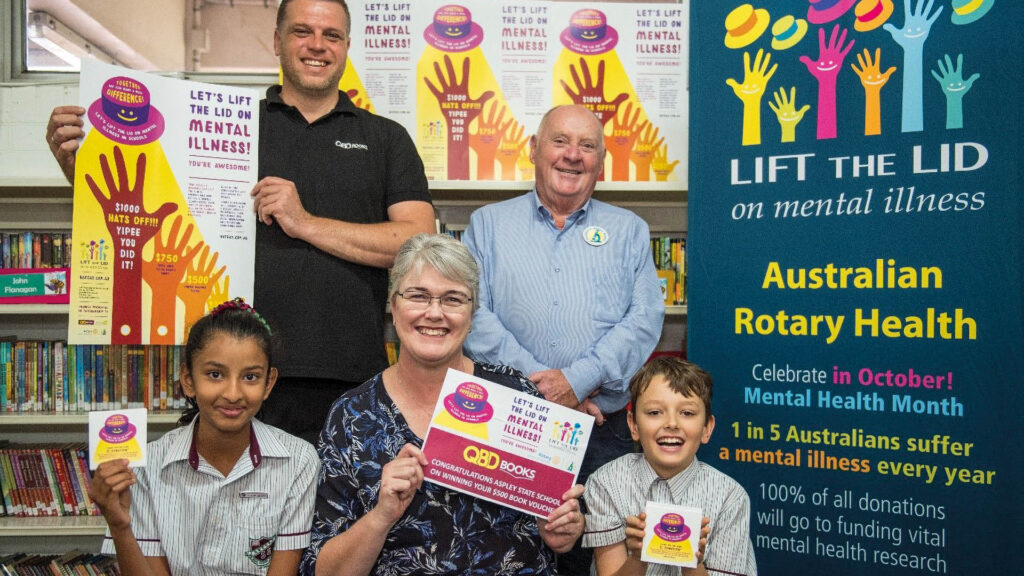 This year may not be off to a great start, but youth mental health remains at the forefront of our minds.
In that regard, Australian Rotary Health is pleased to partner with QBD Books to Lift the Lid in schools, raising money for important youth mental health research and encouraging children to pick up a book.
Aspley State School in Queensland was one of the first schools to sign up to the campaign, and as a result, won one of three QBD Books vouchers valued at $500! In March, Mrs Linda Hamilton and library captains Zakariya Gray and Samiksha Suswaram accepted their voucher on behalf of the school from ARH director Roger Crawfoot and QBD Books national manager Gary Parker-Shirley.
Every $2 donation given by a student earns them a $2 voucher to go towards a selection of books from QBD Books.
If you know a school that might like to be part of this initiative, find out more at www.hatday.com.au/register-your-school