By Ryan Hyland
Gordon McInally, of the Rotary Club of South Queensferry, Scotland, has been announced as the selection of the Nominating Committee for President of Rotary International in 2023-24. He will be declared the president-nominee on October 1 if no challenging candidates have been suggested.
Gordon lauded Rotary's ability to adapt technologically during the COVID-19 pandemic, saying the approach should continue and be combined with the best of our past practices as Rotary seeks to grow and increase engagement.
"We have learned there is a willingness within communities to care for one another," he says, "and we must ensure that we encourage people who have recently embraced the concept of volunteering to join us to allow them to continue giving service."
Gordon says that senior leaders' ability to communicate directly with club members online will be one positive legacy of the changes Rotary has had to make. But, he adds, "face-to-face meetings remain important, as they encourage greater interaction."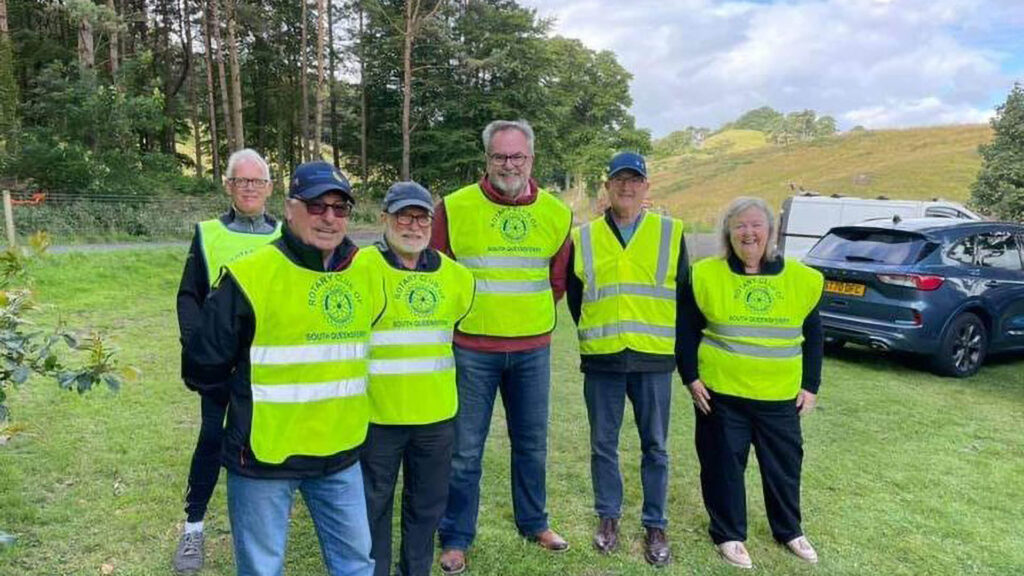 He believes the best way to increase membership is engagement. To better support clubs, he says, Rotary International, regional leaders, and district teams all need to engage with them. Engagement through social media will reinforce Rotary's brand and showcase the opportunities that come with it. And engagement with governments, corporations, and other organisations will lead to meaningful partnerships.
With better engagement, Gordon says, "We will grow Rotary both by way of membership and in our ability to provide meaningful service.
"Membership is the lifeblood of our organisation. I would encourage the use of the flexibility now available to establish new-style clubs that would appeal to a different demographic."
A graduate of dental surgery at the University of Dundee, Gordon owned and operated his own dental practice in Edinburgh. He was the chair of the East of Scotland branch of the British Paedodontic Society and has held various academic positions. He has also served as a Presbytery elder, chair of Queensferry Parish Congregational Board, and commissioner to the church's general assembly.
A Rotary member since 1984, Gordon has been president and vice president of Rotary International in Great Britain and Ireland. He has also served Rotary International as a director and as a member or chair of several committees. He is currently an adviser to the 2022 Houston Convention Committee and vice chair of the Operations Review Committee.
Gordon and his wife, Heather, are Major Donors and Benefactors of The Rotary Foundation. They are also members of the Bequest Society.