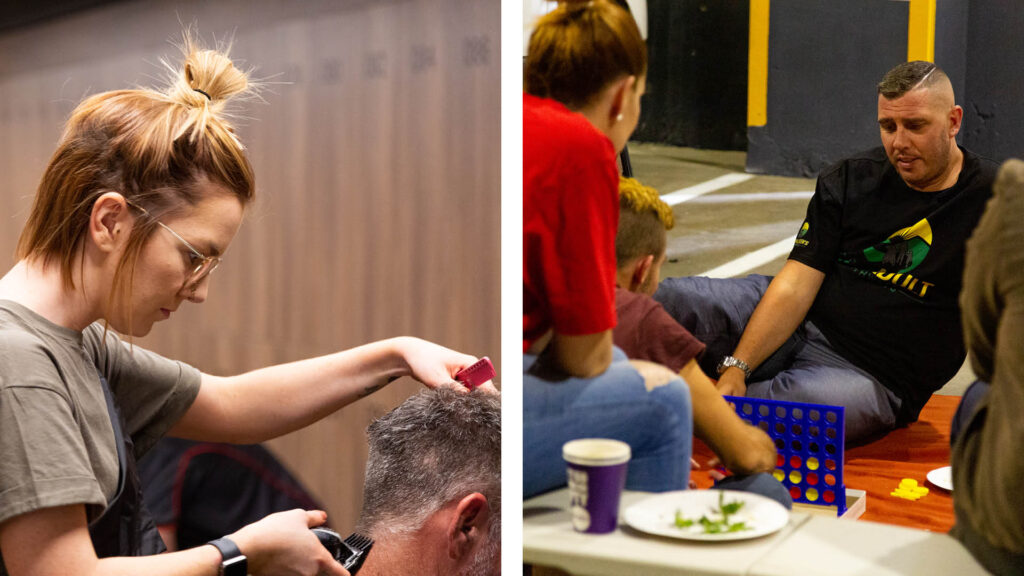 Rotaract, Rotary? Is there a difference you may ask? With the most recent elevate Rotaract announcement from Rotary International, there has never been a more resounding reason to say, 'we are all Rotarians at heart'.
Co-District Rotaract Representatives (DRRs) Alastair Sharpe and Kimberley Kerslake are the figure heads for Rotaract clubs in District 9630. They act as the interface between the Rotary District Leadership Team (DLT) and Rotaractors, providing a vital communication channel.
It is important that we look at ways to build and enhance this relationship. This connection starts with the district governor and the DRRs, and in District 9630 we feel this has been more than welcoming. District 9630 has a total of five Rotaract clubs.
So, how did this connection come about? It did not happen overnight. It started with an invitation to sit on the monthly DLT committee. This provided us with an opportunity to sit with the leadership team as equals, receiving information on the district and providing Rotaract input into district planning. This provided direct access to the district on events and planning in the Rotaract community as well as an easy avenue to pass information on to the Rotaract community.
One of the advantages has been the creation of two new Rotaract clubs, which were founded by the district governors' clubs over the years.
This year, the connection resulted in 2020-21 District Governor Patrice Robinson asking Rotaractors to choose and run the district governor's partner project – Project Beddown. This project works with not-for-profit organisation Beddown, which provides pop-up accommodation in empty spaces at night for some of Australia's most vulnerable people, the homeless. Initially utilising empty carparks through its partnership with Secure Parking, the pop-up spaces provide a good night's sleep and dignity, as well as health benefits for Beddown's guests.
"This is an area our Rotaract clubs are very passion about, with clubs running separate projects to assist homelessness, such as food drives," Kimberley said.
Beddown also partners with other organisations to provide additional services such as laundry, showers, health checks and food.
"We couldn't think of a better organisation to support, given their amazing work and potential."
Unfortunately, Beddown is now having to turn people away due to a lack of bedding material.
"Our project aims to produce bedding packs to be donated to Beddown to support them in their mission," Kimberley said. "This is achieved by clubs either raising funds to purchase bedding packs or donating bedding items to go into the packs.
"It's a great opportunity to work together towards a common goal."
As part of this, the Rotaractors selected a project of interest and organised how it would work. Patrice provided them the opportunity to present alongside her at club visits to talk about the project. In cases where a Rotaractor is unable to attend these club visits, a video outlining the project has been produced, which was also used to launch the project at the district changeover. "This partnership provided an opportunity to develop Rotaractors' skills and, through this connection, for Rotary clubs to see the depth of the Rotaractors' skills," Kimberley said.
"In the end, we are all Rotarians working towards the same goal of Service Above Self, so why not work together?"
For more information on Project Beddown, contact Alastair Sharpe or Kimberley Kerslake via 9630@rotaract.org.au. Visit www.beddown.org.au to see more on the impact this community organisation is creating.
By Alastair Sharpe
Co-District Rotaract Representative, D9630