Wheelchair Mobility Trust is a project of the Rotary Club of Surfers Sunrise.
In developing countries that don't have adequate healthcare facilities, immobility in children causes a major drain on families and communities and often leads to the child being disowned because they are seen as a burden.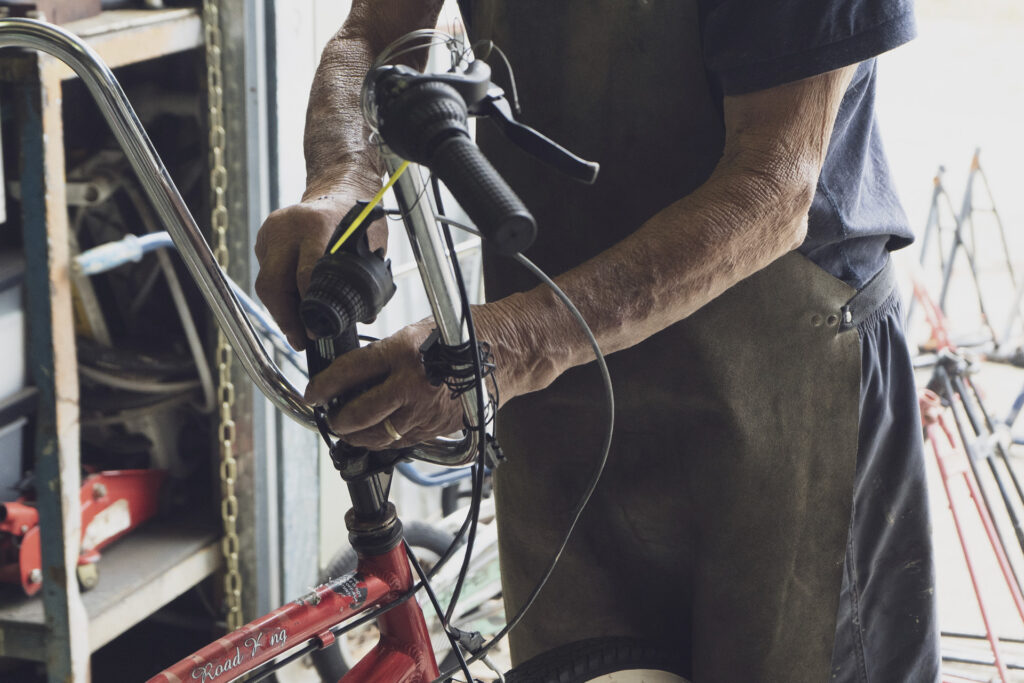 On a holiday to Fiji in the mid 1990's, Surfers Sunrise Rotarian Des La Rance OAM noticed the terrible conditions disabled children lived in. A born inventor, Des designed a low-cost wheelchair suitable for all terrains. The wheelchairs are made from marine plywood, a large, heavy duty castor wheel and components, including the wheels of discarded bicycles. In 1997, the first wheelchairs were made for less than $100 each. And 25 years later, thanks to the volunteers who supply the labour and administrative costs, the chairs are still made for less than $100.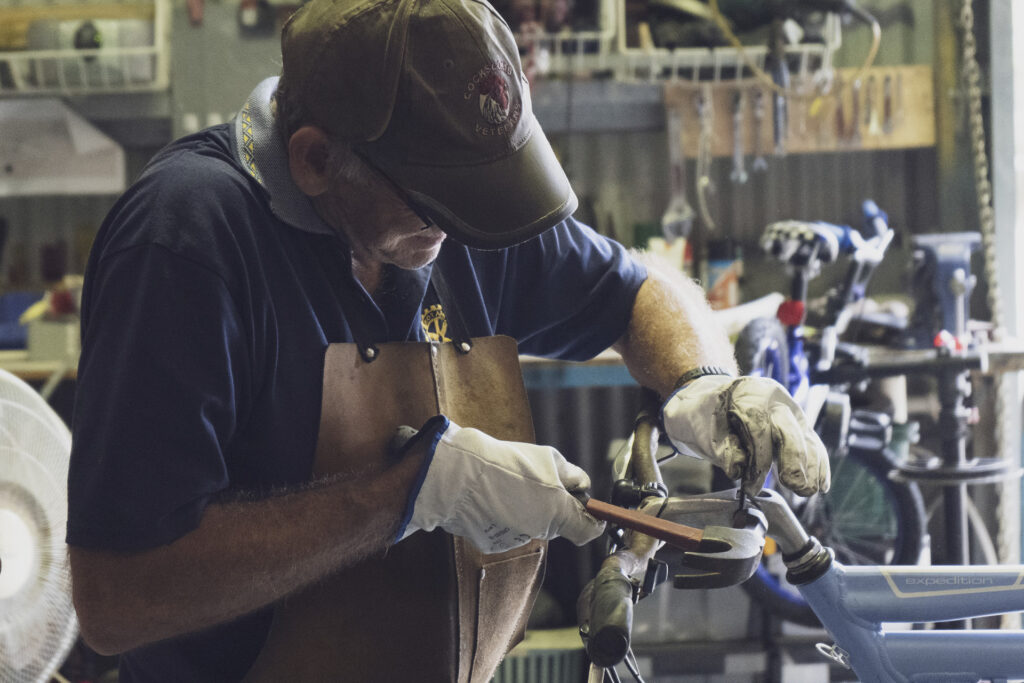 At their District Conference in 1997, the project was on display and Ray Martin from Channel 9 was a guest speaker. Following the conference, Channel 9 covered the presentation of the first 10 wheelchairs in Fiji. Combined with the massive support of many Surfers Sunrise club members and Apple Marketing, who provided and manned the telephone lines, the TV exposure generated donations of well over $100,000 in just a few days. Shortly afterwards, the club established a fully registered charity organisation, 'The Surfers Sunrise Wheelchair Trust'. Since then, more than 10,500 wheelchairs have been delivered to give disabled children in developing countries the gift of mobility.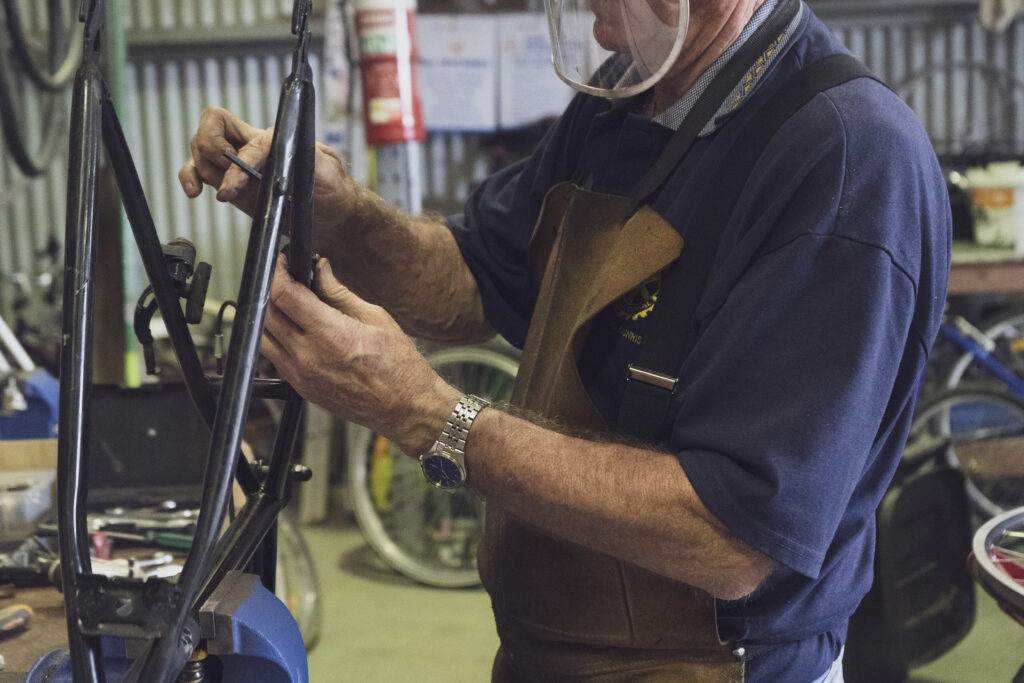 The Wheelchairs Project is not just an international aid project; it is also a substantial community service project. Every Saturday, a large group of volunteers donate their time at the Rotary Shed in Arundel to assemble the wheelchairs. Over the years, other Rotary clubs and organisations and the local correctional centre have become involved and enjoy the weekly camaraderie and chin wag while assembling the wheelchairs.