Serendipity and perhaps a little heavenly help shone down on Ballina resident Julie Alder in May, when members of the Rotary Clubs of Lismore and Ballina-on-Richmond, NSW, handed over a near-new Jayco Journey Outback caravan to her and her young family.
A single mum of four, Julie and her children had been living with friends for the previous two months; their home deemed uninhabitable following the devastating floods in March.
The 22-foot Jayco Journey five-bed caravan, valued at approximately $80,000, was donated by an anonymous couple from NSW.
And while it was a not-so-happy set of circumstances that culminated in the van finding its way to the Alder's property, the future is now looking a little brighter.
"I had walked into the bowls club to get some vouchers that had been donated, and Col Lee [then-President of the Rotary Club of Ballina-on-Richmond] came over to take my driver's licence," Julie explained. "He said, 'You're Fred and Jan's daughter!' He asked me how they were, and I had to tell him that Mum had passed away and Dad had had a stroke, which was hard.
"He walked away then came back and said, 'I might be able to help you with something', and everything unfolded from there. It might sound a bit odd, but I think Mum was looking out for me, making sure we were going to be ok."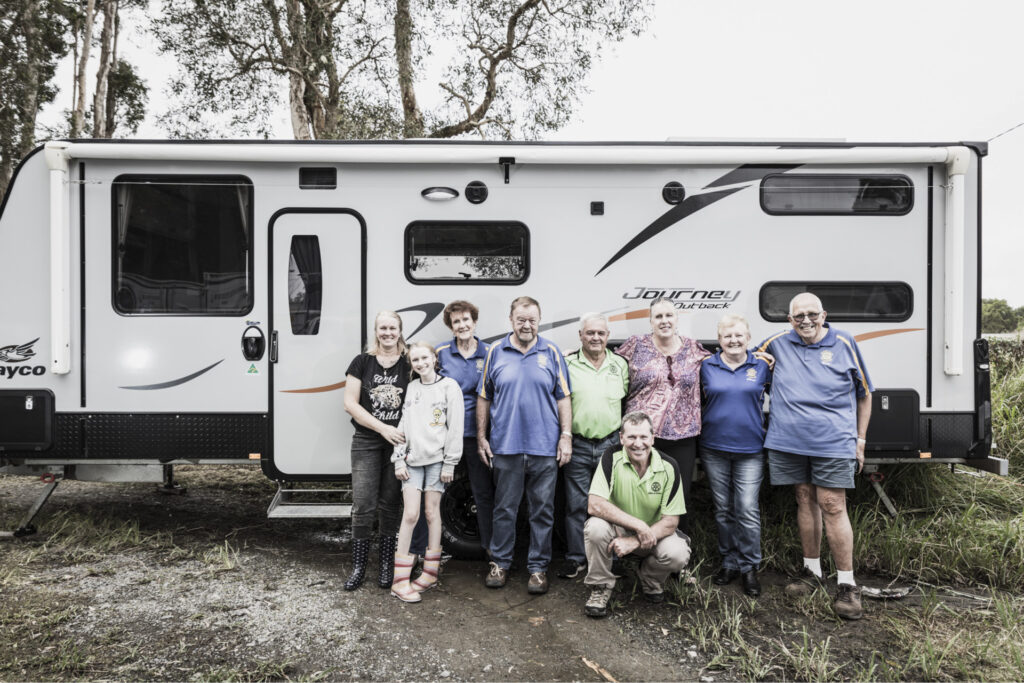 The donation is a 'no-strings-attached' gift, with the caravan now owned outright by Julie.
"The donors didn't want to put any undue stress on the recipient," said PDG Terry Brown. "They felt that if they owned the van outright, they would be able to relax and focus on their recovery."
Adding to the stress of losing their home, was the loss of all their possessions as well.
"The assessors went through and tested everything, and said it all had to go, which on its own is tough.
ut I'm tough too. I always say to the kids, sometimes you get knocked down and you're able to dig with a shovel. Right now, it's a teaspoon. But that's ok. Just keep digging and we'll come out the other side.
nd with the help of this gift, it's made it so much more manageable. It's a bit of weight off my shoulders and gives us back some stability and routine.
"There are no words to describe what this means to us. Thank you just isn't enough."