Rotary clubs throughout Christchurch, NZ, have been working with She Is Not Your Rehab founders, Mataio and Sarah Brown, to help spread the global anti-violence movement they birthed from a barbershop.
By Jack Campbell
RDU Intern
Mataio Brown is the face behind 'She Is Not Your Rehab', a powerful personal account of hurt and healing inspiring a new generation of men to break free from the cycle of abuse.
Matt is a barber, owning and operating My Fathers Barbers in Christchurch, New Zealand. Internationally acclaimed for his work, he has cut the hair of many high-profile stars, from the All Black's to the Wu-Tang Clan.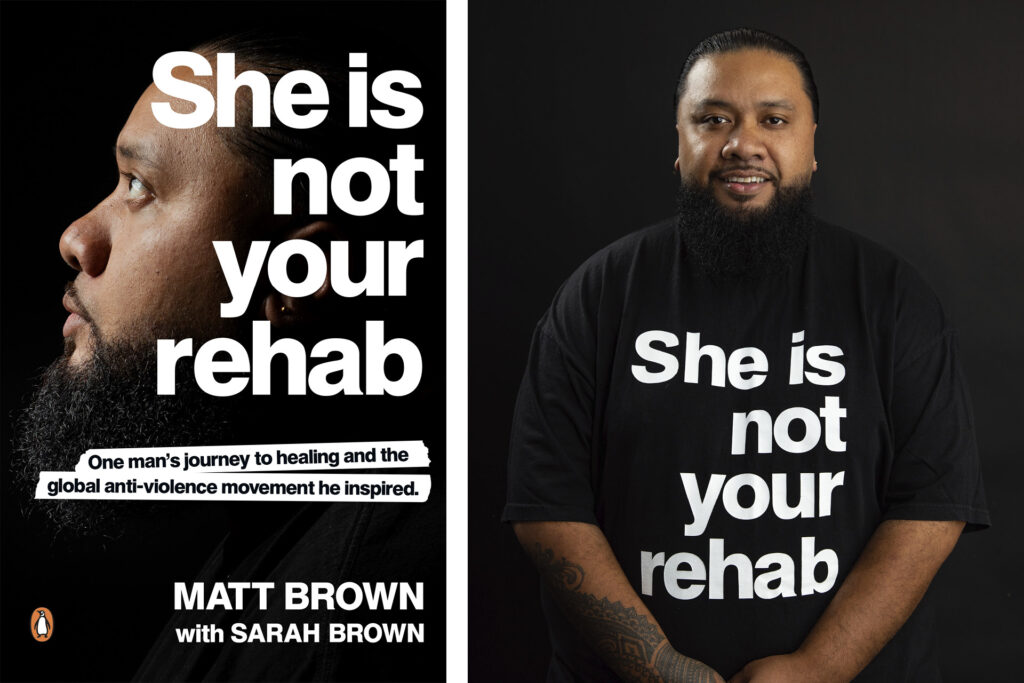 However, Matt's true passion comes from his work in the community. As a survivor of family violence and childhood abuse, Matt has used his business to share personal stories with his male customers to promote recognition of these issues and allow for healing and connection.
Passionate about redefining masculinity and helping prevent domestic violence, Matt often works with prisons and youth justice facilities in a bid to spread these positive messages among affected individuals.
His wife and co-author Sarah Brown works alongside Matt. Along with her sister, Sarah co-founded 'Sister Sister', a marketing agency that promotes and shares Indigenous stories and creations across New Zealand.
"One in four women can be affected by violence in a personal or family relationship in New Zealand, with implications around COVID restrictions further exacerbating the incidence."
In 2018, Matt and Sarah partnered with the Ministry of Social Development as ambassadors for the 'It's not OK' campaign, aiming to end family violence in New Zealand. Through their experience they were able to start 'She Is Not Your Rehab', which Matt discusses in his 2019 TEDx talk.
The campaign encourages men to acknowledge their childhood trauma and take positive steps to break the cycle of family violence.
Together, they released She Is Not Your Rehab: One Man's Journey to Healing and the Global Anti-Violence Movement He Inspired, a bestselling book in New Zealand that tackles family violence and encourages intergenerational healing.
Matt and Sarah have introduced their book to New Zealand prisons, with NZ Government Agency funding, to spread their message where it is needed, and Rotary clubs throughout Christchurch have come on board to help spread the message further.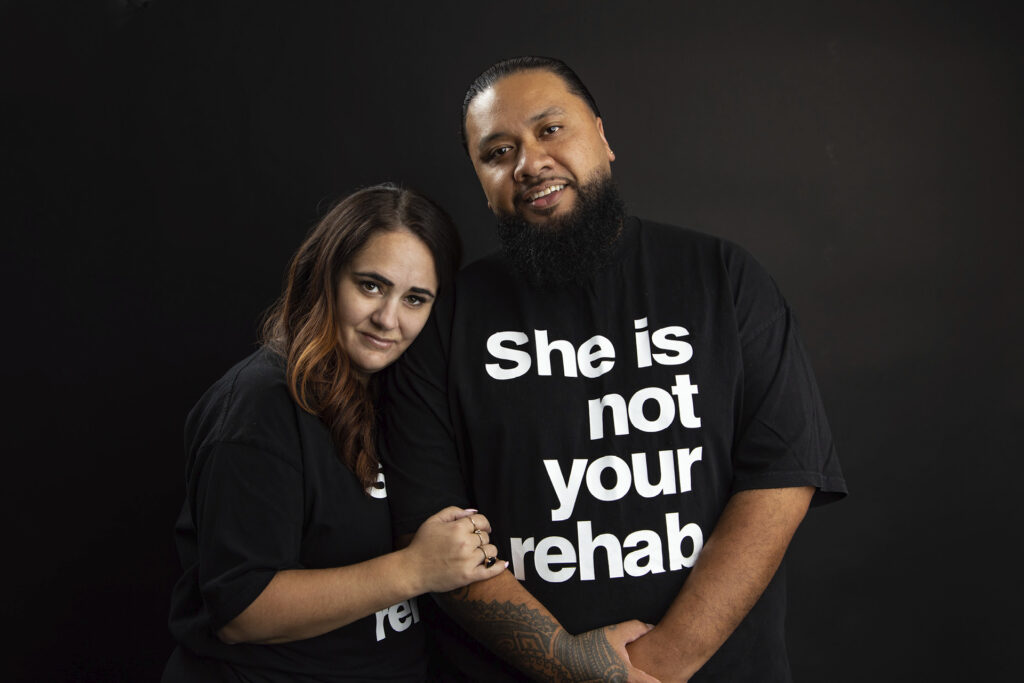 The Rotary Club of Christchurch South has contributed $2,000 towards the project and the Rotary Club of Christchurch Sunrise has contributed $3,000, combined with a Rotary Foundation – District 9970 matching grant, which has allowed the distribution of 500 special edition copies of the publication (including recognition of Rotary's involvement inside the front cover) to all 11 South Island affiliated organisations of Women's Refuge.
The Rotary Club of Christchurch Sunrise has supported Women's Refuge for the past 23 years, and is now closely associated with the Battered Women's Trust in Christchurch, the largest not-for-profit affiliated organisation to Women's Refuge in the South Island, helping women and children escape family violence.
The organisation provides long-term and ongoing support groups in the belief that women have within them the resources to overcome their experiences of violence, after they leave a safe house /refuge.
This special edition of She Is Not Your Rehab has also been distributed to other agencies, including Stopping Violence Services and Salvation Army counselling services, to further reach those perpetuating or having experienced violence in relationships or family situations, to assist further understanding 'at the top of the cliff', rather than the significant societal result.
Feedback already received from one counsellor illustrates the relevance of the publication.
"Thank you (and Rotary) for your excellent work getting copies of She Is Not Your Rehab printed for our clients. I have given out more than a dozen copies and have had some excellent feedback about this book. The theme of their feedback is largely that they appreciate the way the book is written (i.e. that Matt is taking personal responsibility for his own behaviour and sending a powerful message to other males to do the same), and that it was really helpful to have a male perspective on family violence.
"Often, the women I work with talk about not understanding why males perpetuate the violence they do, so I think this is a helpful adjunct to the work I do with them in that space.
"I make sure I've let my clients know it was a collab between us and Rotary so am getting the word out there about how supportive Rotary is of us."
For more information on She Is Not Your Rehab, visit sheisnotyourrehab.com
To watch Matt's TEDx talk on She Is Not Your Rehab visit www.youtube.com/watch?v=4UhP3OZ9ZCE
She Is Not Your Rehab secured funding of $100,000 to provide 9,350 copies of the book into the hands of incarcerated people in New Zealand in 2021. The organisation is now working towards an even larger goal of getting 45,000 copies into the hands of incarcerated men across Australia. It is a tremendous opportunity for Rotary to further support and assist in reaching the goal of raising $400,000 for this important initiative.

For further information, contact PDG Ross Skinner from the Rotary Club of Christchurch Sunrise via ross.skinner@xtra.co.nz