Photos: Carey Cam
On Friday, October 22, District 9640 set a world first, when 100 Rotary and Rotaract leaders from 18 Gold Coast based clubs rode the train and tram to raise awareness of how close we are to eradicating polio. The polio campaigners created a huge impact for Rotary's End Polio Now initiative by travelling through six train stations and 24 tram stations across the city from 7am to 9am during peak travel time.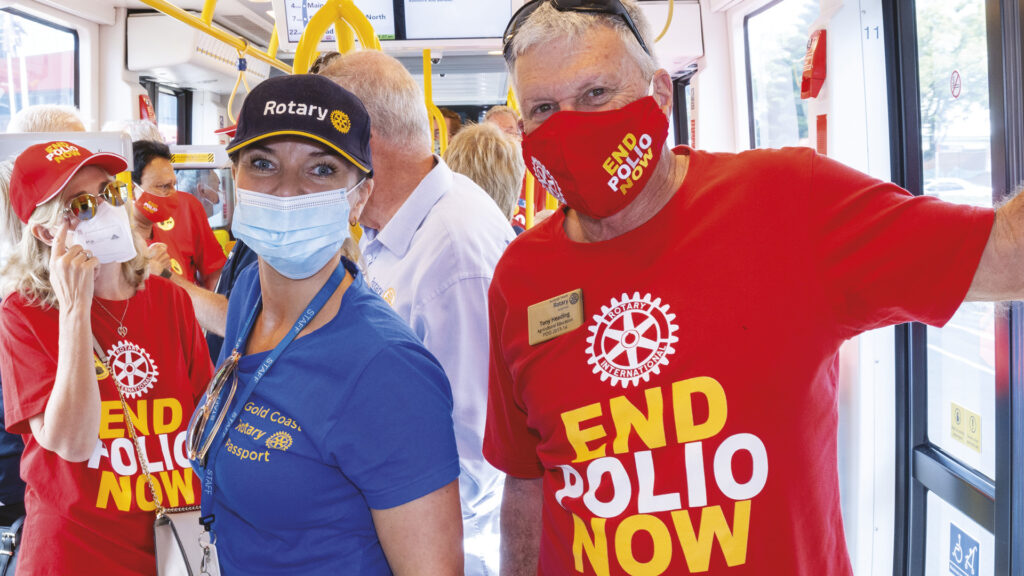 District Polio Chair Letitia de Lima and District Foundation Chair Phil Fairweather, together with Assistant Governors David Bisiker, Eric Lewis Rowan Johnstone and Sheila Ponting, did an excellent job motivating Rotarians to join the ride.
"This year's Train Ride to End Polio was a great success for District 9640," said Phil. "More than half of the Gold Coast Rotary clubs were involved as we travelled the Gold Coast train and tram network."
While District Governor Jeff Egan was unable to cross the NSW/Queensland border to join the event, he said he was pleased the district had the opportunity to observe World Polio Day and raise awareness in the community of our drive to eradicate polio.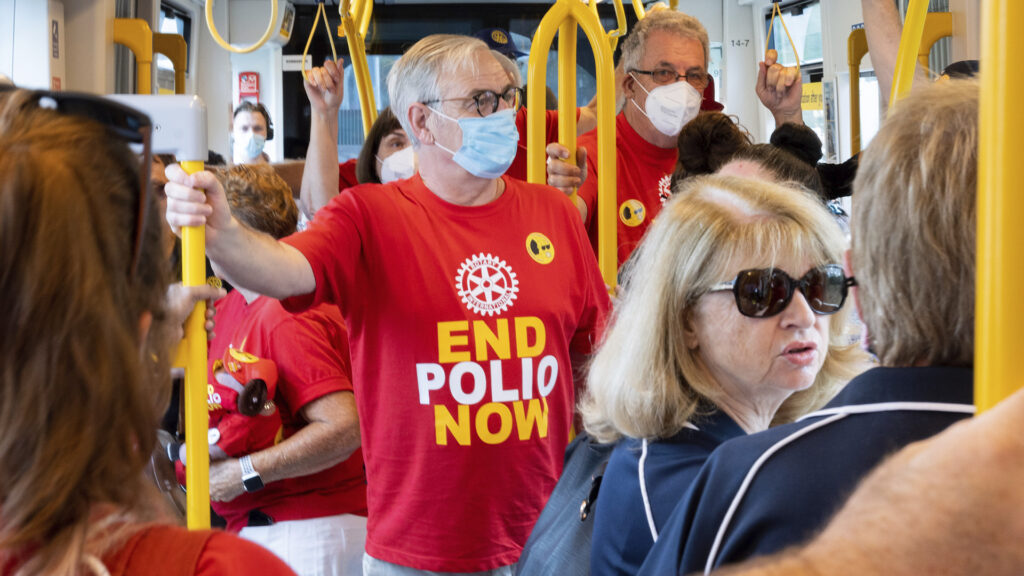 Letitia led the organising committee and was visibly happy that this was a successful event.
"We have been encouraged by recent reports that the efforts to continue the polio vaccination drive in Afghanistan will be allowed. The funds we have raised today will support that effort," she said.
Past District Governor Andy Rajapakse arranged a Facebook livestream of the event to share with those members who could not attend.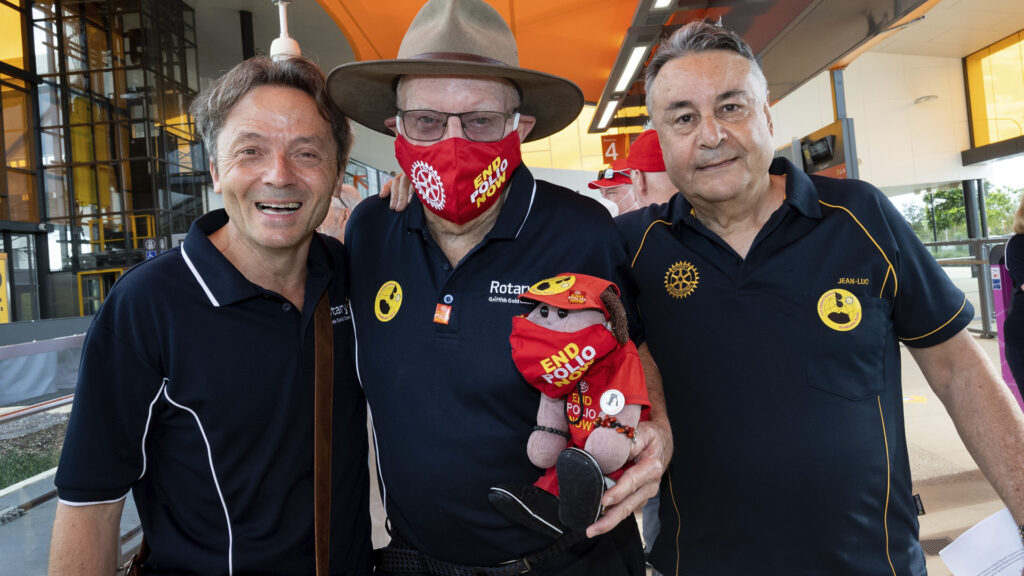 "We are the only district in Australia able to run a Train Ride to End Polio this month and we are incredibly grateful to be able to share the end polio message in this way," Andy said.
"We achieved our objectives to raise awareness of the drive to end polio, stimulate fundraising to help eradicate polio, and get local Rotarians out into the community to spread the message about the good work Rotary is doing," added Phil.