Finally, after a long COVID-forced delay, ROMAC has a new patient – Penny from Tonga – who has been treated in Auckland's Starship Children's Hospital for a serious cardiac condition.
Penny was granted a special humanitarian visa by the New Zealand Government, as Tonga has had no registered cases of COVID-19.
"Penny arrived in New Zealand from Tonga on May 19 and spent 14 days in MIQ (hotel quarantine), accompanied by her father, Hola, to meet New Zealand quarantine requirements," said ROMAC NZ Chair Glenys Paton. "Penny is our first ROMAC patient since the COVID-19 pandemic occurred. She came to us with severe rheumatic heart disease with severe mitral and aortic regurgitation."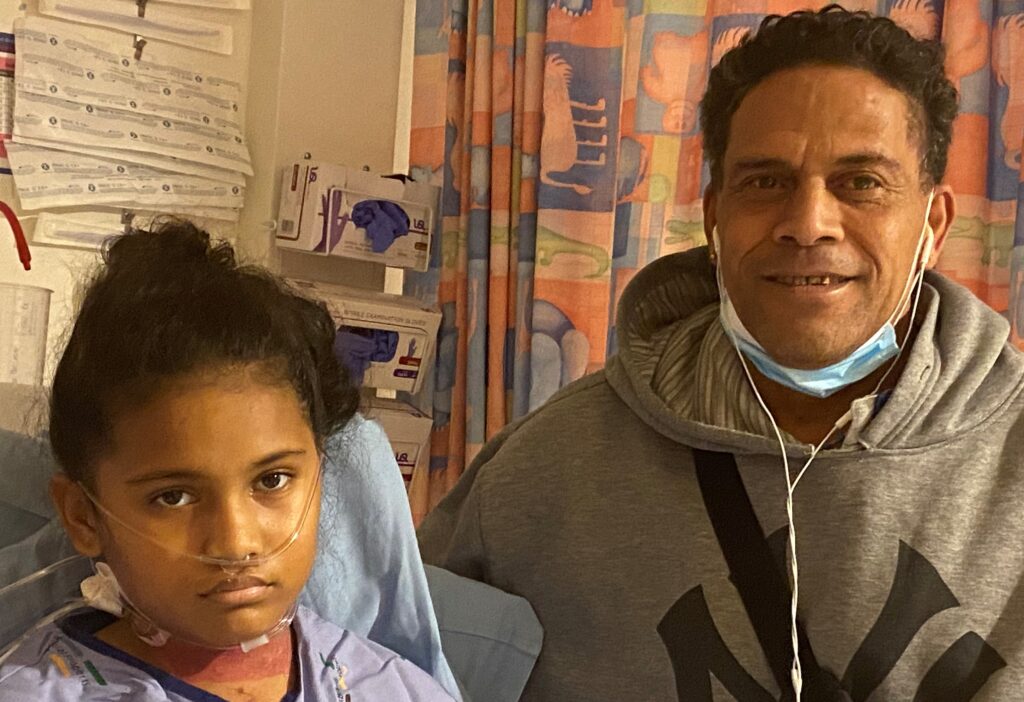 On completion of their quarantine period on June 2, Penny and Hola were collected by ROMAC Host Club Coordinator Barbara Watt, of the Rotary Club of Henderson, and taken to Ronald MacDonald House for Penny's appointment for assessment. The assessment clinic confirmed her medical status, and plans were made for admission and surgery.
Unfortunately, a few days after the appointment, ROMAC was notified that Penny's surgery was on hold as the hospital grappled with an outbreak of Respiratory Syncytial Virus (RSV), which is highly contagious and serious in young babies. The outbreak of this virus created an immediate demand for PICU beds and a firm date for Penny's surgery could not be given.
Following another delay, Penny finally had her surgery on July 23. She spent eight hours in surgery having repairs on two heart valves and a third valve replaced.
"When visiting Penny, she was being watched over by a very dedicated and concerned father, enjoying eating a juicy orange – her first meal post-surgery," Glenys said. "Plans were to get her up and about later in the afternoon and continue to manage any pain, ahead of her being moved to the ward."