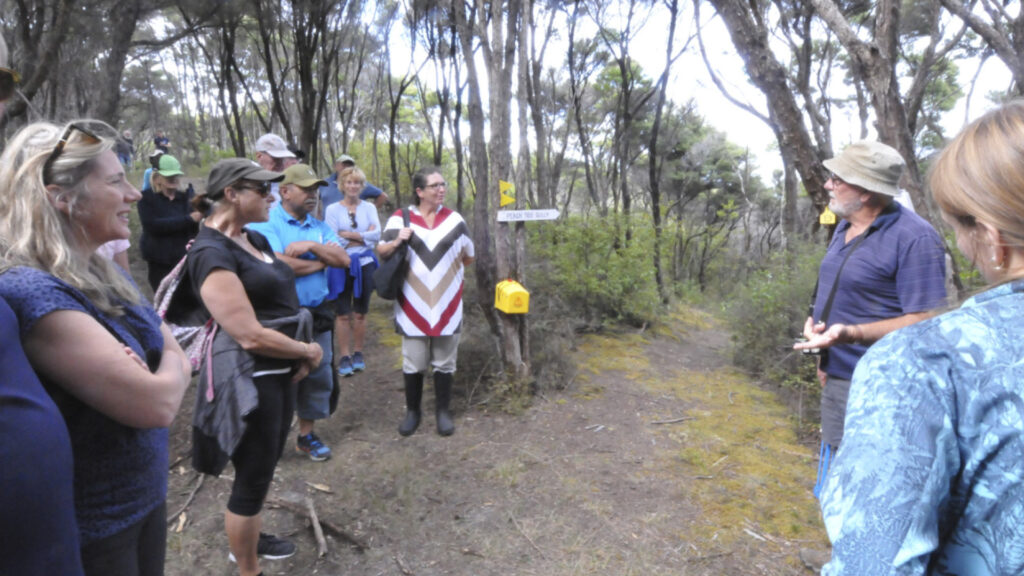 By Bill Grieve
Rotary Club of Takapuna North
Gill and Kevin Adshead are committed environmentalists who, over the past 10 years, have successfully re-established kiwi on their 1200ha farm on the Kaipara Harbour North of Auckland. They retired from running the farm to devote their energies full time to conservation and predator control.
More than 100 kiwi are now breeding on their farm in native bush that directly bounds onto the Kaipara Harbour, a unique environment that is the breeding nursery for the majority of fish stocks around the top half of the North Island.
The Adshead's set up the Forest Bridge Trust, whose vision is for a predator free 'Bridge' between the Kaipara Harbour and the Pacific Ocean at Mangawhai on the East Coast. Their aim is for more than 10,000 hectares that gives the critical mass to ensure the long-term survival of kiwi.
They now have local landowners involved, substantial financial support from the Department of Conservation Kiwi Fund, and a large group of enthusiastic community volunteers.
The Rotary Club of Takapuna North has launched a centenary project as a lasting contribution to the environment that is environmentally responsible and affordable: The 100-100-100 Plant a Kauri Tree Project. It regenerates kauri bush for $100 per kauri tree and supports the growth in kiwi numbers.
The aim is for clubs and individuals to support this project by planting 100 trees, each supported by five other native forest trees, podocarps or similar. It will result in a lasting grove of established native bush and extend the area for kiwi to regenerate, a fitting permanent recognition of Rotary's first 100 years in New Zealand.
Gill and Kevin are enthusiastic and will provide the 10,000 hectares required at no cost in a dedicated lease. Planting is scheduled to start in May/June 2022 supported by nursery planting. The trees have been secured within the cost budget, and the project has professional horticultural oversight. The area has good vehicle access, and visitors are welcome at any time to enjoy the views and the many walking tracks.
A similar area of dedicated bush is now over 20 years old and provides the model of how it will evolve.