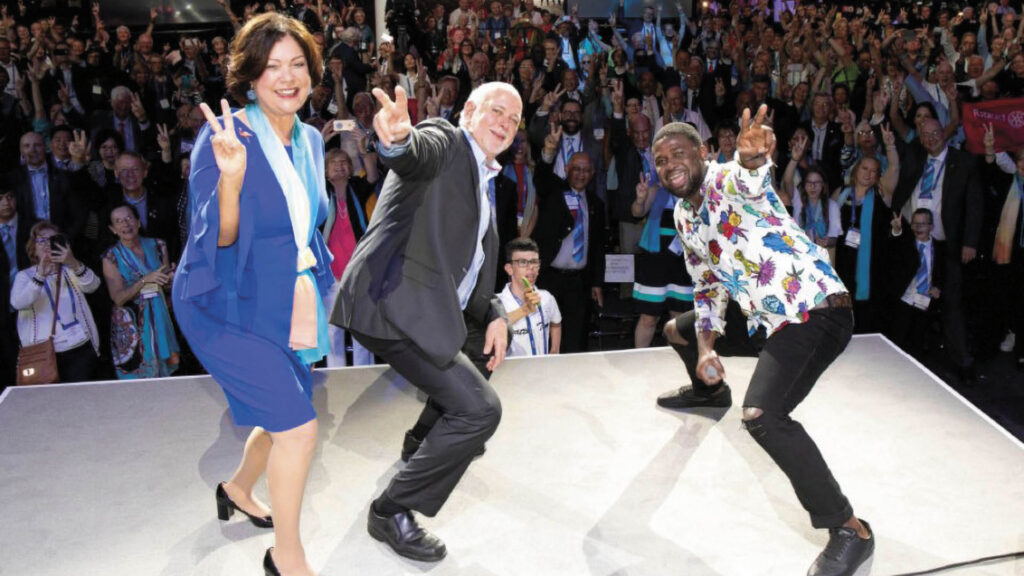 In Rotary's 100th year 'Down Under' we're encouraging all Rotarians to join us for the Australia, New Zealand and Pacific Islands (Zone 8) virtual conference on September 11 and 12, 2021.
To celebrate our centenary, this year's conference is all about sharing the wonderful impact of Rotary around the world. There are some great reasons to attend:
Be inspired by Rotary projects delivering real impact in our region
Meet some of our Rotary heroes – dedicating their lives to making a positive difference
Hear what's new from Rotary's senior leaders
Engage with the debate about the future of Rotary
Learn new ways to get engaged and involved
Connect with Rotary friends old and new
This event will bring together the very best of Rotary in one place over one weekend. You can participate from the comfort of your home or in a shared space with Rotarians and friends. To keep up to date with all the speakers and sessions and register, visit rotaryzone8.org.
Speakers include:
Rotary International President Shekhar Mehta
Rotary International President-elect Jennifer Jones
CEO and Secretary General John Hewko
Trustee of The Rotary Foundation Gulam Vahanvaty
Chair of Rotaract Australia Holly Corbett
Ann Lee Hussey, Rotarian and polio survivor who has dedicated her life to saving other children from this terrible disease
Rotary International Past Vice President Dean Rohrs, whose quest for equality and peace has taken her many places, including prison
New Zealander Robbie Francis, peacebuilder and disability rights advocate, passionate about developing more inclusive, safer and peaceful communities
CEO of Volunteering Australia Mark Pearce on the changing needs of volunteers
Rotary International Past President Barry Rassin on 'Shaping Rotary's Future'
The convention will also feature a video showcase of some of the most inspiring projects in Rotary across our region and – because life needs music – the Melbourne Gospel Choir.
There will be breakout sessions on eradicating disease, changing lives, responding to disaster, preserving the environment, showcasing our impact, and growing Rotary through new clubs.
See you there!