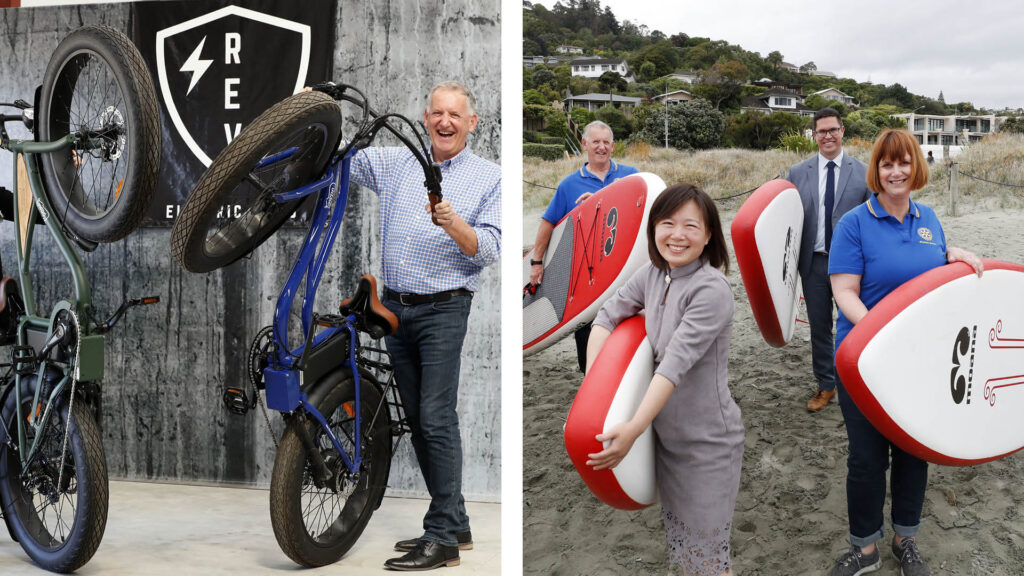 A Nelson group of young people living with cancer was the first to benefit from an online auction that has raised just over $50,000 to help children attend camps at Rotoiti Lodge Outdoor Education Centre at St Arnaud, NZ, organised by the Rotary Club of Whakatu and supported by the Rotary Club of Blenheim South.
The kids2camp auction attracted donations and bids from across New Zealand. More than 150 goods, experiences, and services were donated by individuals, organisations and companies, predominantly from Nelson, Tasman Marlborough and Canterbury. They included art, a flight in a classic aircraft, e-bikes, a laptop computer, and wine.
The money raised has established a fund that will assist the payment of lodge camp fees for children whose families are in financial need or might not otherwise be able to attend camps.
Following the success of November's CanTeen camp, when children and their parents spent a weekend at the lodge, it is hoped the camp will become an annual event.
Children and their adult mentors from Big Brothers Big Sisters will take part in a weekend at the lodge early this year
Trevor Marshall, auction organiser and project manager of the Whakatu Rotary-led $2 million lodge upgrade, is delighted with the community response to the auction.
He said a number of schools in the region used the lodge for class and subject camps and there were always children who get left behind because their families cannot afford camp fees.
"But COVID-19 has added additional financial pressure to many more families whose children may now also benefit from this fund, whether for a school or a community group camp," Trevor said. "We firmly believe every child should have the opportunity to enjoy the kind of quality outdoor education experience offered by the team at Rotoiti Lodge."
It is planned to continue fundraising to support and increase the kids2camp fund, which will be managed by the Rotoiti Lodge board of directors and open to participating schools and other qualifying organisations.
Meanwhile, the two-year refurbishment and upgrade of the 52-year-old lodge, organised by the Rotary Club of Whakatu and supported by the Rotary Club of Blenheim South, along with other local Rotary clubs, has drawn to a close, including the final stage construction of a two-bay workshop and the repainting of the lodge's roof.
A public open day to celebrate the new-look lodge was held on Sunday December 6.