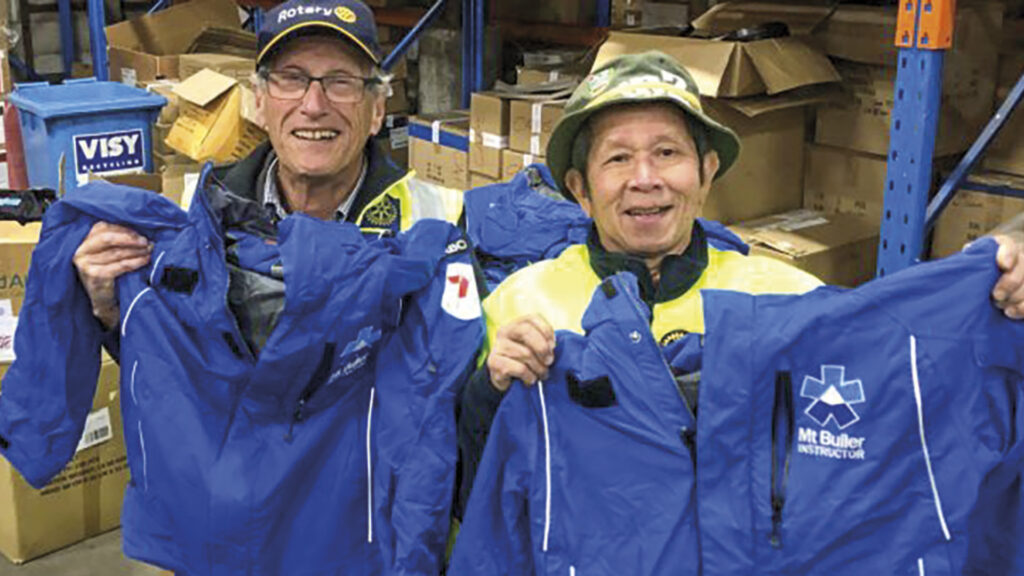 Donations In Kind West Footscray, part of Rotary's Donations In Kind Network, is a specialist operation that focuses on recycling goods, with 85 per cent of the goods processed being redeployed and 11 per cent sent to process recycling. The DIK operation saves nearly all of the goods received from being destroyed or going to landfill.
Recycling is a major contributor to Rotary's environmental sustainability initiative. Donations In Kind projects comply with the goals of the Environment Sustainability Rotary Action Group (ESRAG.)
While building a structure to help people overseas, Rotarians have also created a significant national recycling operation – one of the most cost-effective in Australia. Rotary operates in 220 countries, allowing local and overseas Rotary clubs to identify where the greatest needs are and to match these with the goods available in Australia. Without these connections and information, goods could go to landfill for the simple reason that no one knew who to give them to.
Donations In Kind is Rotary's principal recycling project, with goods donated by the corporate sector distributed through Rotary clubs to those in need wherever they are located.