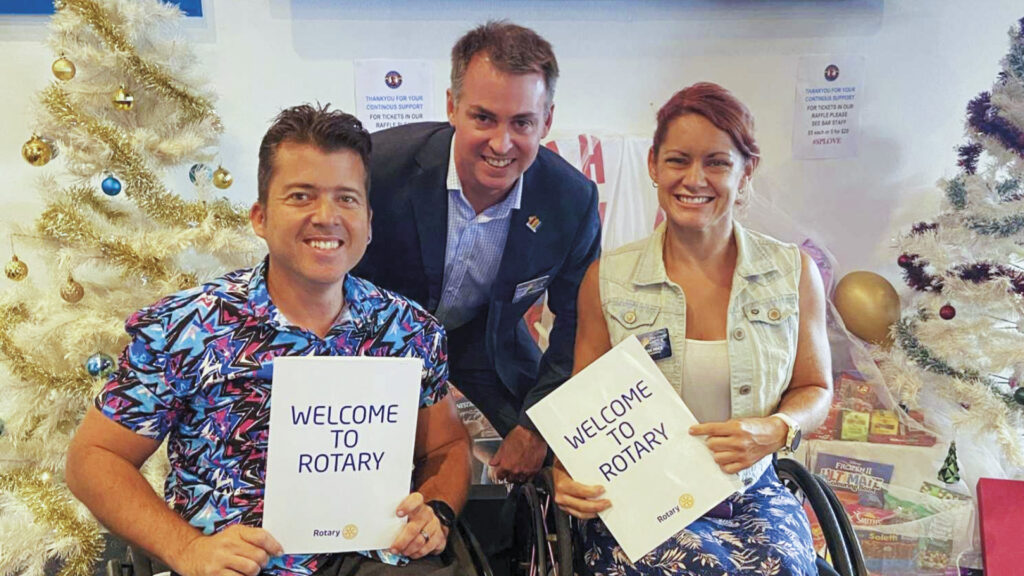 District 9640 has set another benchmark in making Rotary membership accessible to all, with the induction of Natasha Price and Adam Sheppard to the Rotary Club of Surfers Sunrise, Qld, on November 25.
Natasha and Adam are both champion wheelchair athletes. Natasha won Gold in both the Sunshine Coast Marathon and Auckland Marathon, and also completed the Gold Coast Marathon. Adam, Natasha's trainer, was a Rotary youth program alumni sponsored by the Rotary Club of Runaway Bay, Qld, where he met a beautiful girl, who is his wife now.
Rotary Opens Opportunities to those who look for opportunities! Anyone can join Rotary and make wonderful friends.