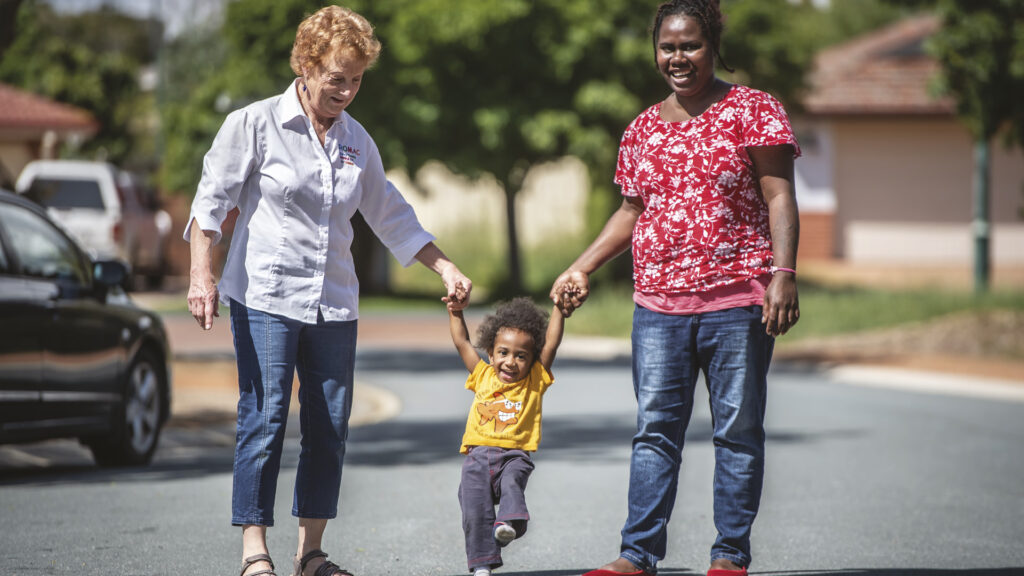 By Lucy Bladen
The Canberra Times
Vincent Toto has a smile that could brighten up any room. But the toddler from the Solomon Islands hasn't had an easy start to life.
He was born with a gap between his stomach and oesophagus, which meant no food was able to get through.
Vincent had a gastrostomy tube put in when he was in the Solomon Islands so he could get fluids and nutrients, but he was in need of more substantial medical care.
"If he was left in Honiara, he would have been dead in a few days to maybe a month," said paediatric surgeon Dr Celine Hamid, who works at the Canberra Hospital.
When Vincent came to Australia in July 2019 at two months old, he was only expected to stay for eight or nine months, but he and his mother, Cosinta Matesonia, have been in Canberra, ACT, for the past 16 months.
During that time, he has had three major surgeries and around 30 gastroscopies.
Vincent came to Australia as part of the Rotary Oceania Medical Aid for Children (ROMAC) program, where children from overseas are sponsored to come to either Australia or New Zealand for life-saving surgery.
Vincent and Cosinta stayed with District 9705 ROMAC Chair, Sandra Goldstraw, when they were not in hospital. After 16 months, they recently returned to the Solomon Islands.
Sandra has hosted 23 children through the program.
"I was thinking about them leaving and I had tears in my eyes," Sandra said. "They become your family when they come here.
"I don't have any grandchildren yet. I have one on the way, but all these children are my grandchildren. My husband gets called Papa all the time, and I'm Grandma."
It will be an adjustment for Vincent, who has spent most of his short life in Canberra.
"The journey home is going to be hard, and getting settled into island life again is going to be quite interesting for him," Sandra said.
Vincent's treatment was possible due to a memorandum of understanding between ROMAC and the ACT government.
Not all states and territories have the memorandum, but Sandra hopes they will one day.
"It is a humanitarian program, and to get a little bit extra support from the government or from each state would be fantastic," she said.
Due to COVID-19, the program has had to be halted. Vincent was the only child left in Australia or New Zealand.
"We're not allowed to do the program because we have to have special medical visas and that has had to stop … Vincent was our only one until COVID stops," Sandra said.
"We've got about 200 people waiting to come in and some of them are dying, some will die, so it's really heartbreaking to hear of these children who we could have looked after."
Cosinta thanked everybody who helped Vincent over the past
16 months.
"I want to say thank you to the hospital for helping us, and also thank Rotary for its help; if not, my baby was going to die."