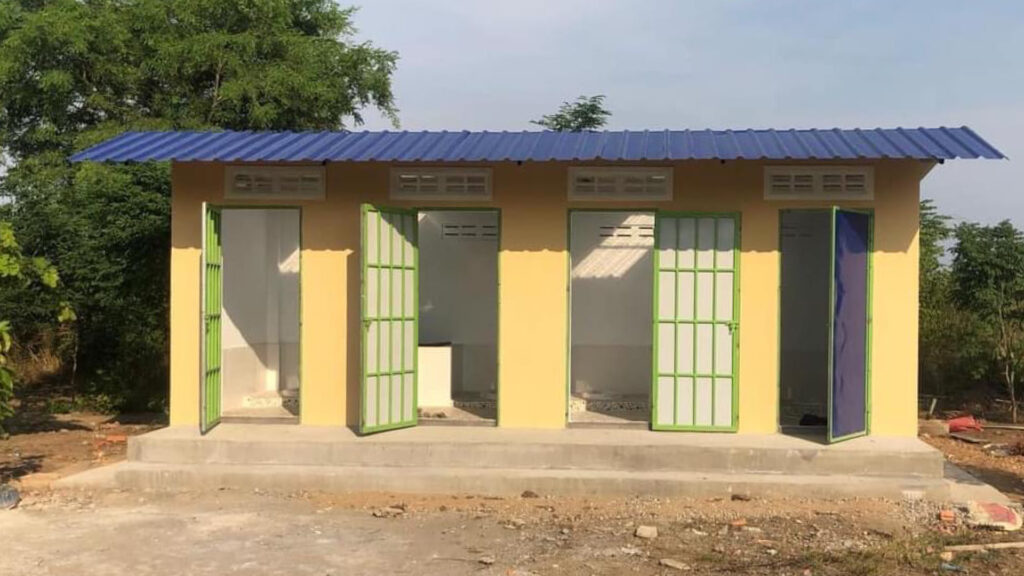 The Rotary Club of Springvale City, Vic, recently took part in a remarkable project that is changing the lives of children in a remote province of Cambodia by providing hygiene and sanitation solutions for the SCCFA Pailin School. A $5000 district grant was matched by $5000 from the club, with additional funding made up by the Save Cambodian Children Fund Australia (SCCFA) to build a water storage unit with a hand-washing system, piped to the four-room latrine as well as four urinals.
The project involved building a 72,000-litre water tank, boys and girls toilet blocks, and water taps for the children to practise cleanliness. The newly built structure has become part of the six-roomed school previously built with funds from Australians, donated through SCCFA, which was founded in July 2003 by Seda Douglas, an enthusiastic Rotarian.
The official opening of the project was conducted by the provincial governor, with then club president Cathy Jackson and fellow club members Seda and Tony Douglas in attendance.
After 30 years of warfare and Communist rule, Cambodia was left broken. While things are now on the improve, the schools the government builds are generally in the towns and cities.
Remote communities are lucky if there is a school within 10km of where the children live. And that's where SCCFA came in. Through negotiation, SCCFA convinced local officials to supply two hectares of land and to employ four salaried teachers on a permanent basis.
Now the school is up and running, dedicated teachers have changed the lives of nearly 300 children. There are also classes after hours where children can learn English. This program has proved highly popular.
The school has a hand water pump supplying clean drinking water and, with the 72,000-litre water tank, they will also be able to irrigate the wonderful vegetable gardens the children have established.
As a final touch, SCCFA has now added a new library for the children to read outside the classroom. This modest library will provide a learning centre for the community, particularly the youths who dropped out early due to family economic hardship, as well as stimulate students' interest in pursuing further study. Once the library is powered with electricity, online teaching will be provided once a week from Australia utilising qualified Cambodian-born Aussie teachers via Zoom.