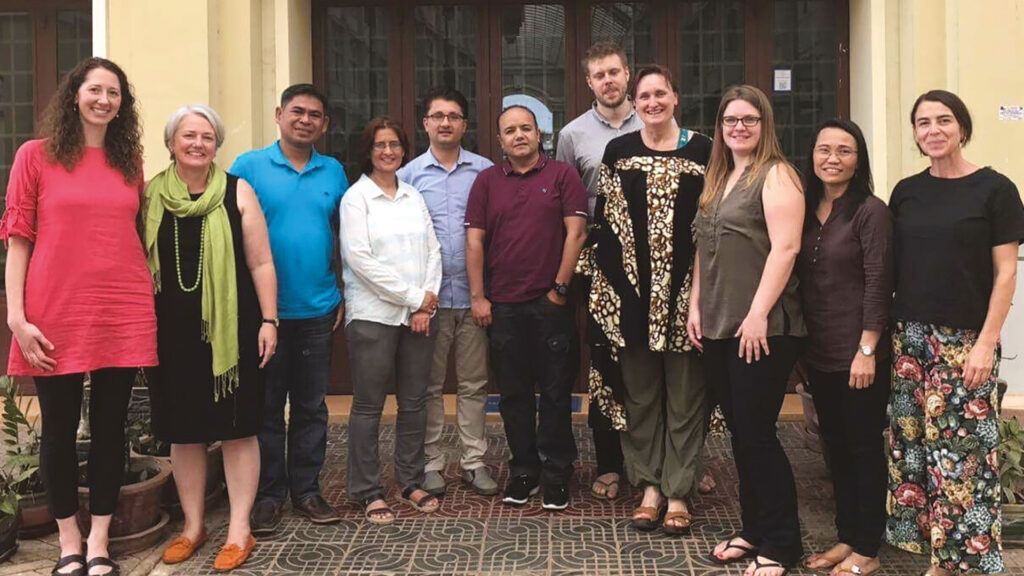 By Tony Thomas
Rotary Central Melbourne, Vic
Victoria's first Rotary Peace Scholar, Tania Miletic, has kept up her peacebuilding theme ever since District 9800 sent her to two years' MA studies at the International Christian University (ICU) Rotary Peace Centre in Tokyo, Japan, in 2002. She is now Assistant Director working to help establish an Australian Centre for Peacebuilding at Melbourne University's School of Social and Political Sciences.
Tania's own family heritage, which spanned the Yugoslav Wars from 1991 to 2001, inspired her to re-orient her career as a psychologist, from the mental health of survivors to conflict prevention.
"During this time of pandemic, when we are each touched equally by the threat of COVID-19, we can see our interconnectedness… our kitchens become not just the hearts of our homes, but of our lives and the elemental centrality of food becomes even more evident. What brings us comfort, what reminds us of past hardships or survival?"

Dr Tania Miletic, Founder, Peace-Meal Peacebuilding
"Conflicts are often rooted in genuine grievances arising from inequality, exclusion and injustices," she said. "We try to move people away from violent struggle to non-violent approaches and the political realm."
Tania is focused on conflict areas like Myanmar and Cambodia, and also worked with parallel researchers in mainland China.
She has exploited her love of cooking to strengthen bonds between people. A decade ago she set up Peace-Meal Peacebuilding, a web portal where peacebuilders are featured through shared stories and recipes. They chat about the nitty-gritty of their work and swap stories. The wrinkle is that their recipes mirror what they ate in tough times of conflict or suggest what brings them comfort.
"Sharing food is a great leveller and a way to create connection," Tania said.
In October, she organised a happy evening for 64 international students isolated in the Melbourne COVID-19 lockdown. They were hurting with job loss, isolation, loss of funds or access to welfare because of their temporary
visa status.
"We raised some funds from Victoria University and catering and delivery support from Roti Bar. Each student got a free three-course Malaysian meal delivered, which was shared online together, along with stories and reflections between 6-8pm. One student told me, 'Sharing and socialising made the food taste even better'."
Tania has been a good friend of Rotary, talking at meetings for over a decade and mentoring new applicants. She was the Oceania Regional Coordinator for the Rotary Peace Fellow Alumni Association (RPFAA).
"I love the way Rotarians commit to the best possible peace education and professional preparation for the scholars through the Peace Fellowship program," she said.