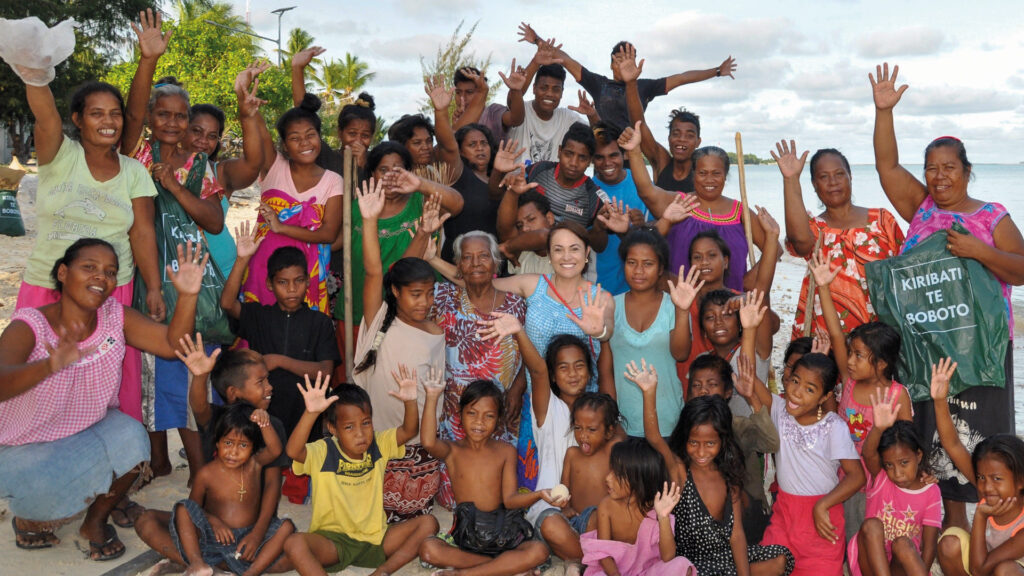 Rotary presence in the Pacific region was recently bolstered by the return of Rotary to the small island nation of Kiribati. The newly chartered Rotary Club of Tarawa, Kiribati, has hit the ground running by partnering with the Rotary Club of Richfield, US, and the Rotary Club of Otahuhu, NZ, to score a whopping $100,000 global grant for the Kiribati Sanitation Project.
The project will provide three Betio communities – Ueen te Uri, Ueen te Tangira and Uaan Kunkun – with access to high-standard sanitation buildings, each comprising of five toilets and two shower facilities for the shared use of all families.
"We are ecstatic with this opportunity to tackle pressing issues head and bum on!" said club president and project coordinator Ruth Cross.
"Kiribati is a very special place, an untouched secret paradise. But it's a country that is challenged by its remote location, so it remains without access to the kinds of resources and opportunities many might take for granted. No one in this day and age should be without access to a toilet and we are determined to reclaim our beaches for romantic walks instead of toilet facilities!"
The success of this application was due to the joint efforts of key individuals and collaborating organisations, whose commitment to combating open defecation will help families in communities with a dignified solution. More than 110 households and 500 individuals will directly benefit from the sanitation project to provide facilities and WASH training for happier and healthier solutions for the people in these three communities.
The project is due to kick-off on November 2, with plans to handover by December 4.
Ruth invites you to learn more about beautiful Kiribati. Zoom teleport holidays into the heart of the Pacific are available twice a week. Email neiruth.cross@gmail.com to book a trip to Tarawa for your club.