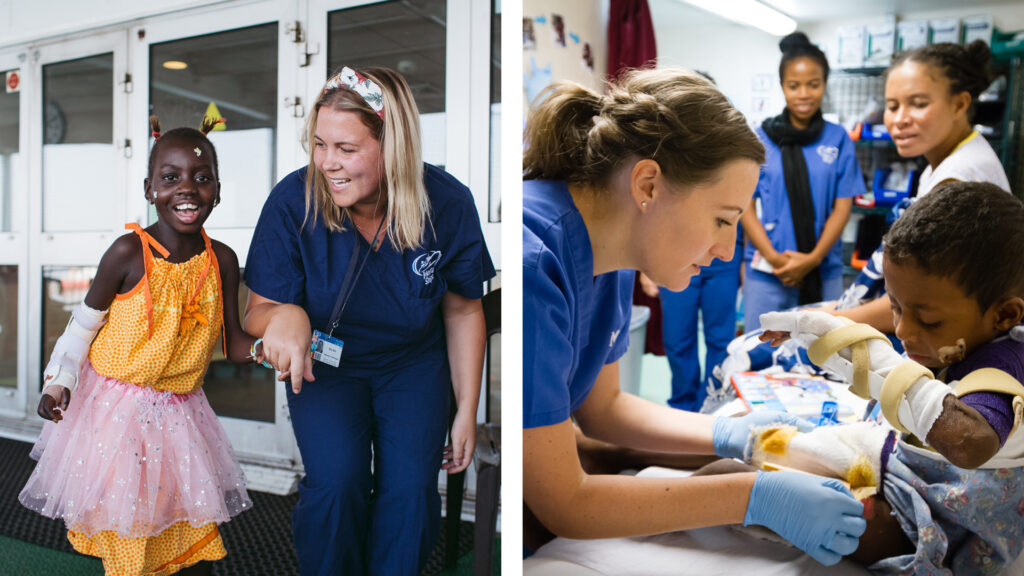 Rotary clubs in Australia and New Zealand have contributed to the largest-ever Rotary Foundation Grant to fund vital healthcare equipment on the world's largest purpose-built NGO hospital ship, operated by Mercy Ships.
The Global Mercy launches in 2021 and will double the NGO's healthcare impact throughout West Africa by providing six surgical specialities, as well as training for local healthcare workers.
Money donated by Craig Brodey, of the Rotary Club of Lane Cove, NSW, together with contributions from New Zealand's Rotary Club of Morrinsville, forms part of the 2020 Rotary Foundation global grant of US$1.125 million, helping outfit six operating theatres, three infection isolation rooms, six wards, and an intensive care unit on board the Global Mercy.
Worldwide, two out of three people could not access surgery when they need it pre-COVID-19. More than 18 million people were dying unnecessarily from conditions that could have been treated by surgery because they could not afford it, could not access it, or it was simply not available in their country at any time. In 2020 this need has escalated.
Mercy Ships uses hospital ships to respond to this global surgery crisis by reducing the surgical backlog in developing countries, providing training and mentoring to increase local medical skills, and renovating local healthcare facilities in each of the low-income countries the hospital ships visit.
"This grant galvanised the generosity of Rotary, truly capturing imaginations and hearts," Chair of District 1260 Global Grants Committee Paul Denton said. "Thirty-one Rotary districts, 341 clubs across the UK and the world, from Oklahoma to Seoul, all found a common cause to support Mercy Ships and show that Rotary Opens Opportunities."
During the 50-year lifespan of the Global Mercy, it is estimated more than 150,000 people will be transformed through free essential surgery. The addition of the new hospital ship will enable Mercy Ships to reach more people in need and train more local healthcare professionals, while leaving a sustainable, lasting healthcare legacy.
The Global Mercy is undergoing the final stages of construction, intending to sail into active service by the end of 2021.
Visit the Global Mercy at youtu.be/6PMRBANNOoo
About Mercy Ships
Mercy Ships uses hospital ships to deliver free, world-class healthcare services, capacity building, and sustainable development to those with little access in the developing world. Founded in 1978 by Don and Deyon Stephens, Mercy Ships has worked in more than 55 developing countries, providing services valued at more than NZ$2.55 billion and directly benefitting more than 2.84 million people. The ships are crewed by volunteers from more than 60 nations, with an average of more than 1200 volunteers each year. Professionals including surgeons, dentists, nurses, healthcare trainers, teachers, cooks, seamen, engineers, and agriculturalists donate their time and skills. With 16 national offices and an Africa Bureau, Mercy Ships seeks to transform individuals and serve nations.
For more information visit www.mercyships.org