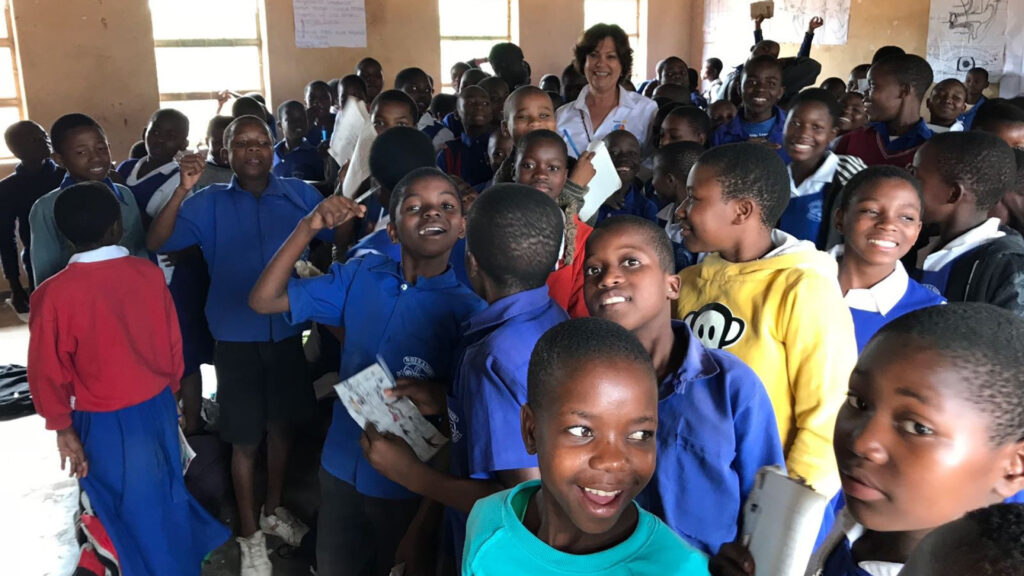 By Barry Rassin
President, Rotary International 2018-19
Trustee, The Rotary Foundation
I would like to share a story of hope from Malawi, East Africa, where Esther and I had the opportunity to visit a local school. Rotarians showed us the two toilets and water pump they had put in the school using a global grant.
They had matching funds with other countries around the world and it was a classic 'what we do' situation.
As I'm walking around the school, I see that Esther has disappeared from the group and I go to look for her. I stood there and saw her in this classroom. You can imagine; there's 4000 children, 38 teachers, so 100-150 students to a teacher, there's no desks, no chairs, no blackboard, and for us that's a little depressing. How are these children going to get what
they need?
But they're all happy and I'm seeing this vision of Esther with all these kids around her with big smiles on their face. And as I'm standing there, one young man, 10 or 11 years old, comes over to me and he looks at my Rotary pin and says: "I know that the people who wear that pin are the ones who brought us the two toilets and the water that we can drink and wash our hands with. I know that people who wear that pin in other countries of the world helped them to do that.
"I will never have the ability to go to those other countries, so when you see them, when you see those individuals who wear that pin that you're wearing, please, say thank you for all of us, because you are giving us hope. You are giving us an idea that we can truly live a better life and we want to say thank you."
So, on behalf of that little boy, on behalf of all the children of the world and the others we help every day, I bring you thanks. Thank you for all that you do to support our Rotary Foundation, which is changing the world and bringing hope to people that none of us will ever meet.