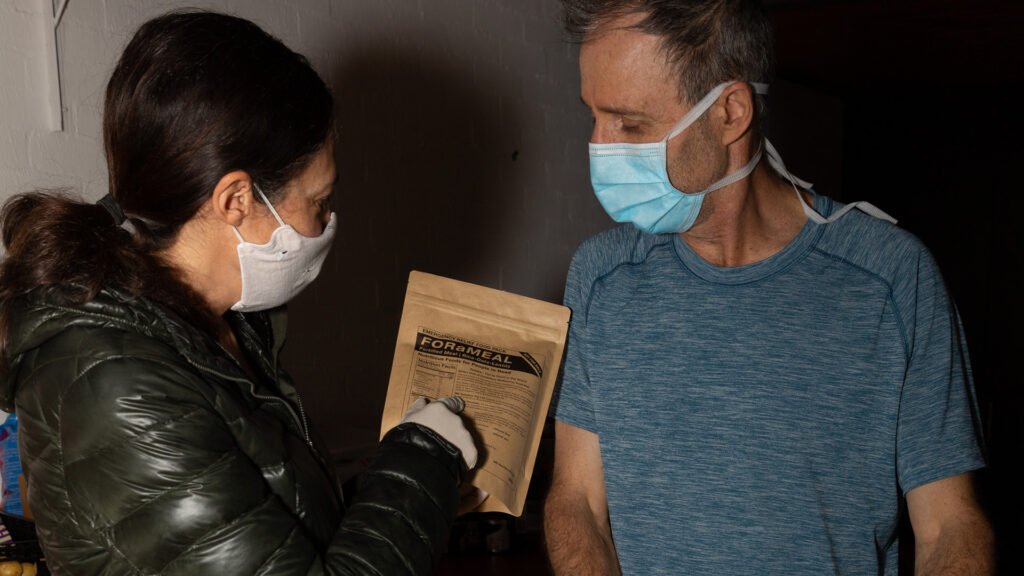 As an initiative of the Rotary Club of Canterbury, Vic, the FORaMEAL project was initially designed to help those across the Asia Pacific region, an area prone to many natural disasters annually.
The idea was to create simple meal packs that could be stored on location and distributed immediately after a disaster has occurred. The packs are formulated to contain a mixture of rice, oats, lentils, vitamins and minerals, and can feed between five and six people.
The FORaMEAL packing project has been a great success across District 9800, with financial and physical support from a number of individuals and organisations. Packing events at District Conferences have also been a great success, with some 30,000 – 40,000 meals produced in a short space of time.
Sponsorship of materials from suppliers has enabled the club to prepare a large stockpile of packs ready for distribution, with more than 150,000 meals provided free of charge to vulnerable individuals and families across the Asia Pacific region each year.
This year, the Rotary Club of Canterbury decided to redirect part of its FORaMEAL effort to help the most vulnerable during Stage 4 COVID-19 restrictions in Melbourne, with the aim of providing 100,000 nutritious meals to vulnerable Victorians.
The global pandemic has had a massive effect on those who have lost part- or full-time jobs and have been unable to access essential support. Refugee and community organisations in Victoria have been actively helping their constituents by delivering food packs and basic commodities. The Rotary Club of Canterbury has assisted by arranging the distribution of packs across the district.
Working with fellow clubs in Melton, North Melbourne, Bacchus Marsh, Bendigo Sandhurst, Glen Eira and Glenferrie, and with some 20 community organisations as distribution partners, the Rotary Club of Canterbury has – as of September 25 – delivered 101,088 meals to various organisations across the state. The demand for the product continues to grow, and the club stands well-prepared to continue providing ongoing assistance.
For further information, click here, or contact President of the Rotary Club of Canterbury Tony Laycock via tony.laycock@canterburyrotary.org.