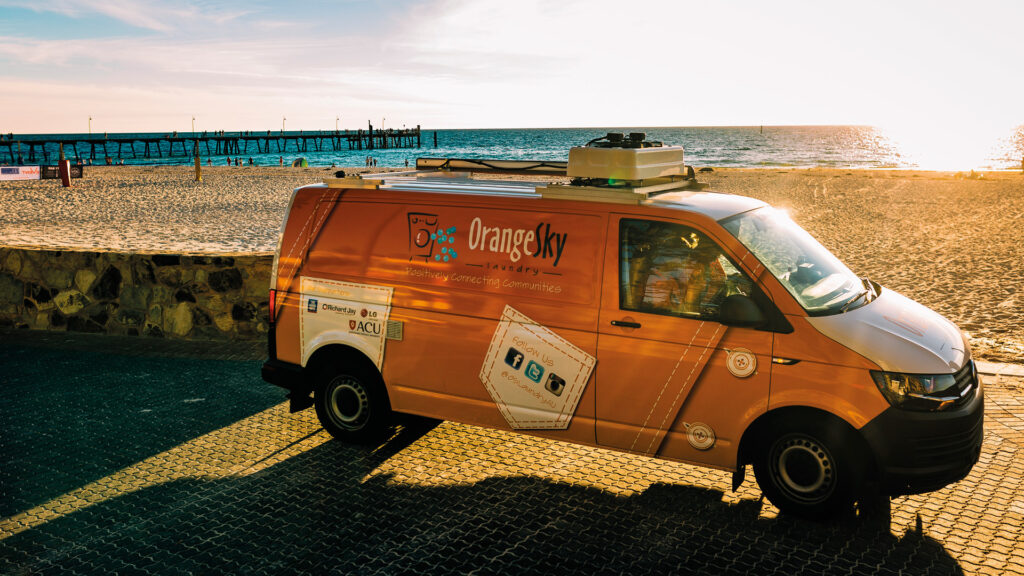 Things got a bit on the nose last month for four members of Hills Rotaract Club, NSW, who took part in the Sudsy Challenge from September 10-12.
The challenge? To wear the same clothes for three consecutive days to raise awareness of homelessness and funds for Orange Sky, a charity organisation providing free mobile laundry and shower services to people experiencing homelessness.
Back for its second year in 2020, participants don the bright orange Sudsy Challenge t-shirt, with the aim of sparking conversations and raising awareness to help support the one in 200 Australians experiencing homelessness. Funds raised through the challenge help ensure everyone has access to free laundry services, warm showers, and genuine conversation.

"Over the course of the three days and in the build up to participating in The Sudsy Challenge, I learned how powerful the feeling of inclusion really is," Hills Rotaract Club Sudsy Challenge leader Erin Faulkner said.
"It was tough wearing the same clothes for three days; we are so used to our daily routines and access to limitless amenities. But it was well worth the minor discomfort to trigger people's curiosity and explain what the cause is all about.

"Having a selfless team of participants to go on this journey with and an incredible network of sponsors enabled the Hills Rotaract Club to achieve our common goals of raising awareness, having conversations, and raising funds to support Orange Sky."

Orange Sky has 32 vans, one laundry pod, 1800 volunteers and hundreds of friends who rely on them to be in the same place at the same time every week.

Money raised through the Sudsy Challenge helps keep vans on the road and ensures volunteers have everything they need to do the things they do best.
The club has raised a total of $832 to date, with the goal of reaching $1200.
Click here for more info.