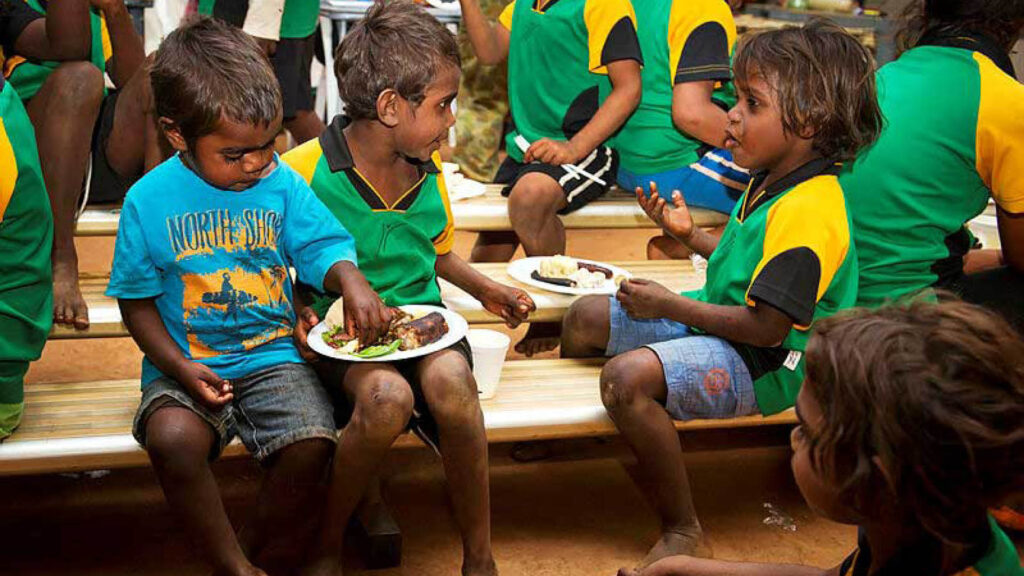 Canteen Creek (Owairtilla) is one of the most remote communities in the Northern Territory. This dry community is located approximately eight hours' drive northeast of Alice Springs and approximately three hours' drive southeast of Tennant Creek. The Rotary Club of Box Hill Central (RCBHC), Vic, has been engaging with this community, as well as with Aboriginal groups in the eastern suburbs of Melbourne, since 2014.
The philosophy underpinning RCBHC's engagement with the Aboriginal community is based on partnership and responding to community-identified needs through advocacy and initiatives that benefit education, social welfare and physical and mental health.
Using these principles, RCBHC has partnered with Canteen Creek in various ways; providing school and sports uniforms and sourcing refurbished laptops for the school (donated by the Rotary Club of Highton, Vic, through DIK). The club has also shipped up regular consignments of clothes, bedding and other items to be on-sold through the community's own op-shop. These consignments have been transported for free by K&S Corporation, whose ongoing support was recently recognised with a Paul Harris Certificate of Appreciation.