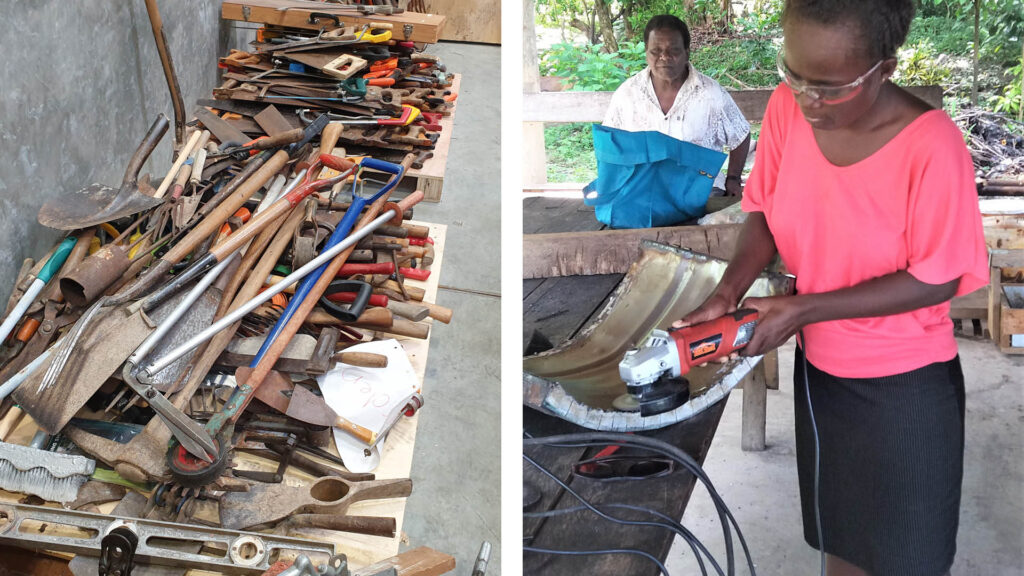 Thanks to the generosity of The ToolShed customers, a 40-foot container overflowing with tools is on its way to the Solomon Islands.
At the end of last year, The ToolShed Palmerston North, NZ, was approached by Leigh Ramsey from Nufuels, who purchased a few products, including a ToolShed welder. He informed the store manager, Garry Tanner, that the welder was destined for the Solomon Islands to help locals construct plastic cookers. Leigh explained that the cookers are designed to help rid the islands of plastic waste by turning it into fuel that can be used for cooking.
Garry also learned that there are Rural Training Centres in the Solomon Islands set up and run by Caritas Aotearoa New Zealand to teach carpentry, mechanics, agriculture, welding and textiles. The training centres were in desperate need of tools, and The ToolShed was asked if it would like to contribute to this worthy cause. The company saw this as an opportunity for its customers to get involved, too, so they launched the 'Tool Drive for the Solomons' campaign. ToolShed stores throughout New Zealand became collection points for unwanted, surplus, new, used and repairable tools. An influx of donations was received, including hand tools, power tools, garden equipment, workshop machinery, accessories, consumables, and even a lathe!
Fortunately, Peter Baker Transport came on board to move all the product to The ToolShed warehousing facility in Hamilton free of charge. Volunteers from the Rotary Club of Frankton Te Rapa then did an amazing job testing the power tools and sorting them to pack onto pallets, ready
to ship.
This project has been made possible thanks to the efforts of David Nunn from the Pacific Koha Charitable Trust, who frequently organises transport of goods to the Solomon Islands. The project also has the support of the Ministry of Foreign Affairs and Trade.