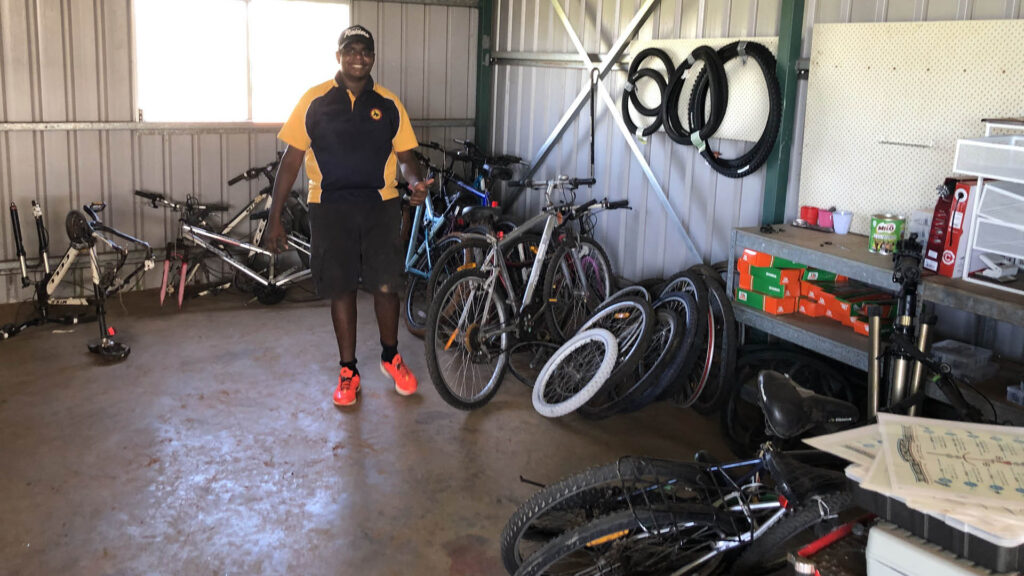 The Yiyili Aboriginal Community School is a low socio-economic school between Fitzroy Crossing and Halls Creek in the Kimberley Region in the north of Western Australia. The Rotary Club of Glenferrie, Vic, was delighted to complete its first Indigenous project in this very remote part of Australia.
Vocational training is an important part of the education of these students, and this program, completed in March 2020, will aid their transition into community life.
The Yiyili community is based on the Louisa Downs Station. They have 60 students from Kindergarten to Year 10, and six teaching staff, including one Indigenous language teacher. They have an innovative Vocational Service program, BikeRescue, where the students are taught to dismantle and re-assemble bicycles.
BikeRescue is an award-winning accredited program that uses bike mechanics as a vehicle for outreach, engagement and mentoring. The company that presents the project, Dismantle Inc., recently won the WA Youth Awards Youth Organisation of the Year in recognition of the achievements of their BikeRescue program.