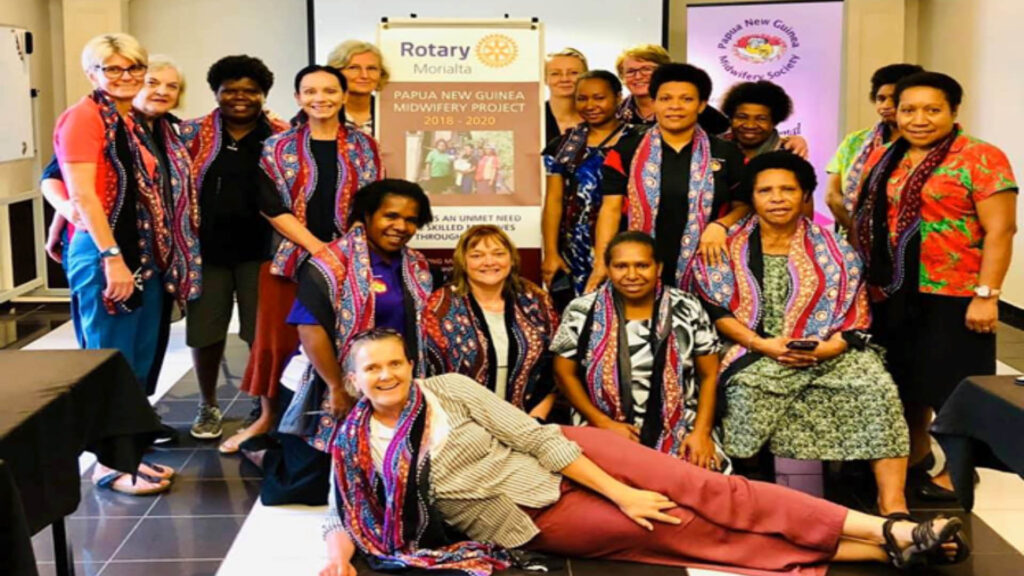 When the Papua New Guinea Midwives Society (PNGMS) reached out to the Australian College of Midwives to help improve maternal and newborn outcomes in PNG, the Rotary Club of Morialta, SA, saw an opportunity to make a positive difference.
More than 80 per cent of people in PNG live in rural and remote, isolated, and hard to reach areas. There are an estimated 250,000 births in PNG per year and most of them are in rural areas. While it is difficult to measure directly, deaths of mothers during pregnancy and childbirth in PNG is the highest number in the Western Pacific and one of the highest in the world.
The World Health Organisation (WHO) believes that access to midwifery care saves the lives of mothers and their babies. However, there is a large unmet need for skilled and educated midwives in PNG.
Currently, there are 700 professional midwives in PNG, with an urgent need for 8000 to provide a safe and accessible midwifery workforce across the country.
In 2017, the Rotary Club of Morialta, with the assistance of a district and international Rotary grant, swung into action and developed a unique three-year project to provide 18 midwives in PNG with a leadership and advocacy 'buddy' program.