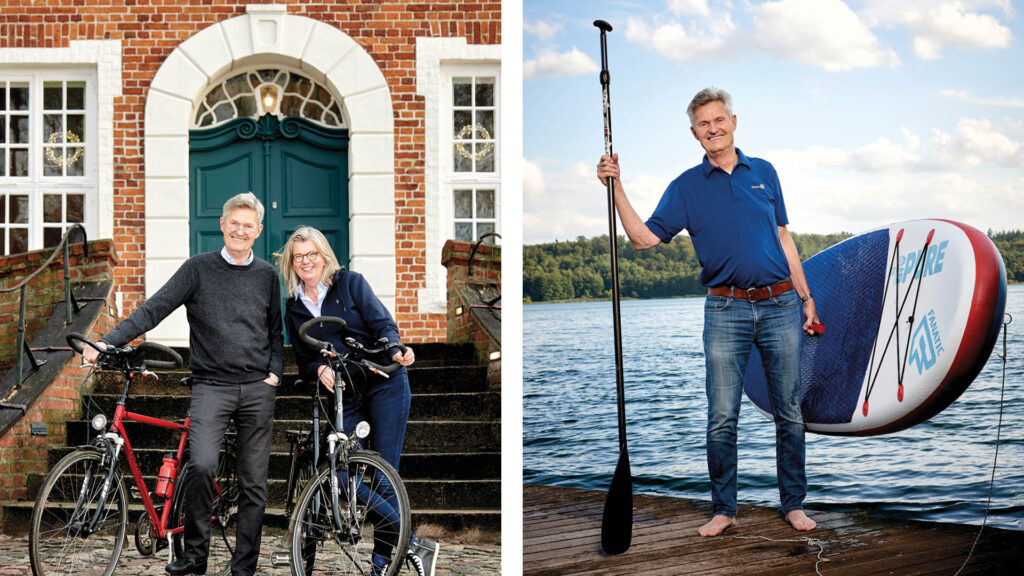 Holger Knaack has a fresh vision for the Rotary of the future. With a little help from his friends, things should go swimmingly.
Holger Knaack is vacuuming. The Rotary Club of Herzogtum Lauenburg-Mölln, Germany, has wrapped up its annual Christmas bazaar in the cloister of the 12th-century Ratzeburg Cathedral. Two days of selling handicrafts, mistletoe, and homemade cakes and cookies have netted the club some 8000 euros, which this year will go to a German non-profit that supports critically ill children. As the club members break down booths and put away tables and chairs, Holger grabs the vacuum cleaner and, head down in concentration, tackles the crumbs, dirt and bits of tinsel that litter the floor.
At this moment, Holger is president-elect of Rotary International, preparing to take office on July 1, 2020. But at the same time he's a regular Rotarian, a 27-year member of his club, pitching in like everybody else.
There's a German phrase: man holt die Leute ins Boot. It means getting people on board to work together towards a common goal. In the coming year, Rotarians will find that Holger Knaack is not one to stand on the sidelines while others do the work. But equally important for Holger is the philosophy that working hard doesn't mean you can't also have a good time. As he spends this year getting people on board – especially to carry out his highest priority, investing in young people – he will also be doing his best to make sure everyone is enjoying themselves.