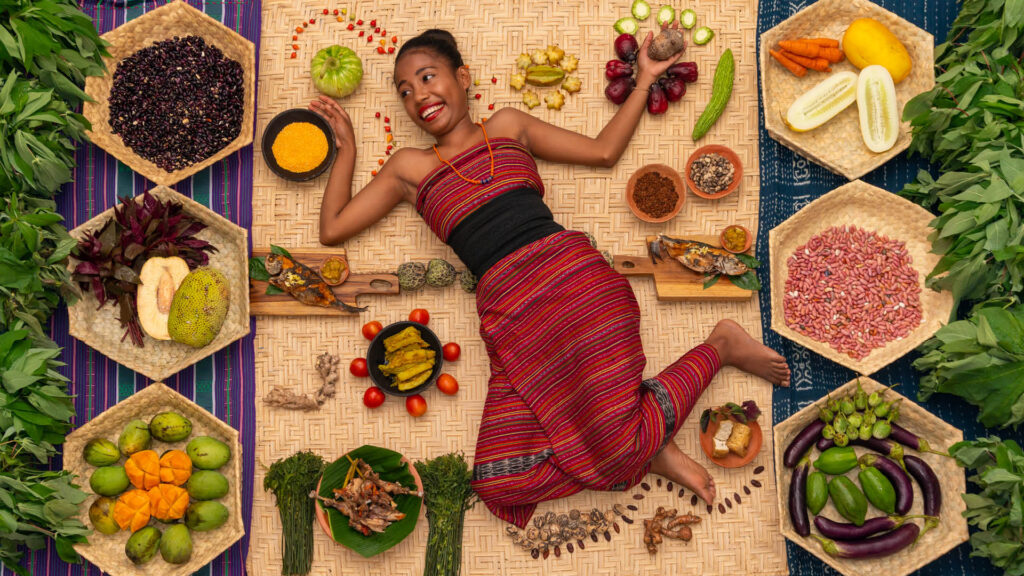 Founded by Australian Rotary Peace Fellow Mark Notaras and wife Alva Lim, the Timor-Leste Food Lab is shaping the future of food and agriculture in the Asia-Pacific by embracing the region's profound food diversity and bio-cultural history.
The Dili-based social enterprise has trained and mentored teams of young Timorese hospitality and tourism champions, who are innovating with their own heritage foods and unique coffees.
"We are passionate about good, clean and fair food for all," Mark said.
"We currently mentor 16 Timorese youth. We ask them to think differently; to be guided by the equatorial seasons and the knowledge of their ancestors. To become plant-forward champions who celebrate the seasonality of flavours. To advocate for native and heritage ingredients."
Through its flagship restaurant Agora Food Studio, the Food Lab is having a significant impact on the Timorese economy and environment.
Since 2016, more than 37,000 nourishing meals have been served, approximately $115,000 has been invested in the Timorese agricultural economy, 1159 litres of Timorese virgin coconut oil and 24,375kg of organic compost has been used, while 22,123 plastic bottles and 11,534 plastic straws have been avoided.